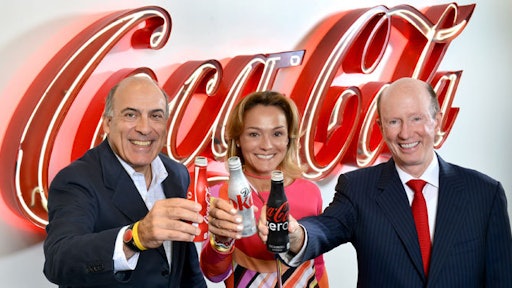 Coca-Cola Enterprises and two other European bottlers of Coca-Cola drinks have secured unconditional European Union (EU) antitrust approval for their merger after regulators found no competition issues, according to Reuters.
The combination with Coca-Cola Iberian Partners (CCIP) and the German bottling business of Coca-Cola would create the world's largest independent bottler of Coke drinks by net revenue, present in Spain, France and Britain and 10 other countries.
The European Commission said a preliminary investigation opened on Oct. 2 did not show any possible competition issues.
"The proposed acquisition raises no competition concerns, as the activities of the bottlers do not overlap geographically and customers currently the Coca-Cola bottlers would continue to have sufficient alternative choices," the EU executive said.
To read more, click HERE.