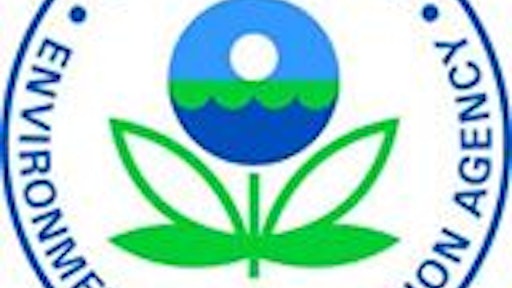 The U. S. Environmental Protection Agency (EPA) has finalized a rule to prohibit certain uses of chemicals that significantly contribute to climate change in favor of safer, more climate-friendly alternatives. The agency also granted a 3-year extension to manufacturers of refrigerated trailers and their suppliers another three years, through 2019, to develop a new foam-blowing agent that does not incorporate strong greenhouse gases.
Vehicle manufacturers claim the alternatives will be costlier, according to commercial websites reviewed by Food Logistics.
This action responds to President Obama's Climate Action Plan by reducing emissions of hydrofluorocarbons (HFCs), a class of potent greenhouse gases used in air-conditioning, refrigeration, and other equipment.

In the U.S., HFC emissions are expected to nearly double by 2020 and triple by 2030. New technologies and new climate-friendly refrigerants can significantly reduce these emission increases. EPA estimates this final rule will reduce greenhouse gas emissions of 54 to 64 million metric tons of carbon dioxide equivalent in 2025, equal to the carbon dioxide emissions from the annual energy use of more than 5.8 million homes.

The HFCs and HFC-containing blends affected by today's rule are used in aerosols, foam blowing, motor vehicle air conditioning, retail food refrigeration and vending machines. In many of the sectors addressed by today's rulemaking, EPA is also approving several alternatives under its Significant New Alternatives Policy (SNAP) Program; the new options offer better climate protection without harming the ozone layer.

In developing and finalizing the rule, EPA received input from industry, environmental groups and others through workshops and meetings, and reviewed more than 7,000 public comments. Based on public comment on the proposal and additional information submitted to the agency, the agency's final rule makes a number of changes from the proposal. These include giving manufacturers the time and flexibility they need to ensure a smooth transition to safer alternatives.
To see the Food Logistics 2015 Top Green Providers list, click HERE.
Editors Insight: The food supply chain prides itself on its green initiatives, and rightly so. The removal of greenhouse gas emissions from the food supply chain is one leading goals of food supply chain service providers, based on the Food Logistics Top Green Providers List.
The task of finding alternatives that reduce harmful gas emissions that are economical falls on the vehicle manufacturers, and the task is highly challenging. Based on vehicle manufacturer reaction to the EPA's actions, finding a viable solution to HFCs will take time.
The food supply chain should recognize the R&D that goes into providing a supply chain that is both efficient and sustainable. It should be a source of pride to the supply chain industry.
Food Logistics recognizes these efforts every year with its Top Green Providers List. All companies that participate in this recognition should regularly remind their customers and the communities they serve what they are doing to protect the environment. 7-16-15 By Elliot Maras