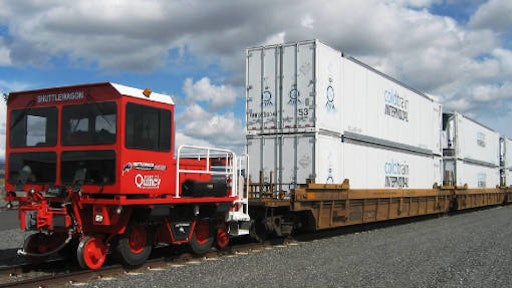 The Port of Quincy in Quincy, Wash. is requesting $16.2 million in transportation funding from the Washington State Legislature to expand infrastructure at its intermodal terminal to help restore critical domestic eastbound intermodal rail service for perishable and frozen foods shippers of central Washington fresh produce, according to Refrigerated Transporter.

The Port of Quincy Intermodal Terminal Infrastructure Expansion Project has received widespread support with dozens of shippers and organizations sending letters to the Washington State Legislature in support of the request. Additionally, the Great Northern Corridor Coalition, an organization formed to promote shared regional cooperation, planning, and project implementation to improve rail freight movement across the Great Northern Corridor, has also included the Port of Quincy project on its list.

This intermodal terminal is in central Washington on a key cross-country rail mainline (Seattle-Chicago Northern Corridor BNSF mainline) near Interstate 90 in the heart of one of the largest irrigated agricultural and food processing regions in North America. In 2011, Burlington Northern Santa Fe (BNSF) Railway designated Quincy WA as an official intermodal terminal on its national intermodal map. The Port of Quincy Intermodal Terminal has been a key hub for shipping Washington state frozen foods and fresh produce to destinations throughout the US Midwest and East Coast. According to a recent study of 29 western US and Canadian locations with intermodal connections to regional markets, Quincy ranked as the lowest-cost location for operating a distribution center or a warehouse.
To read more, click HERE.