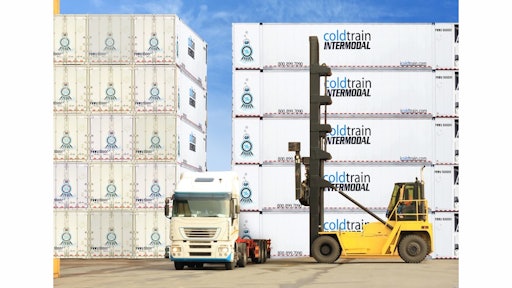 Fruit shippers in Central Washington hoping for refrigerated rail service to be reinstated at the Port of Quincy have a long wait, according to Journal of Commerce. The port's intermodal terminal was home to Cold Train, an intermodal reefer service that operated between the port and Chicago. Cold Train discontinued the service in August and the company closed its doors, blaming the demise on poor service from BNSF Railway.
In noting its disappointment the service would end, BNSF said it would work with Cold Train and any other operator aiming to provide service to and from Quincy, spokeswoman Amy Casas said in August. "While BNSF continues to see improvements in our network velocity and on-time performance, schedule changes were required to provide more accuracy in transit times," she said.
To read more, click HERE.