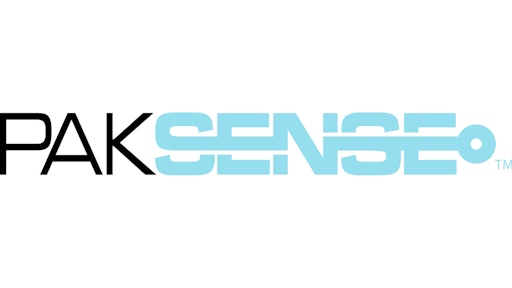 PakSense, Inc., a provider of innovative environmental monitoring solutions, announced today at the Produce Marketing Association Fresh Summit the availability of AutoSense. AutoSense automatically delivers cold chain temperature data to smartphones, increasing efficiencies at perishable receiving locations and streamlining processes. The system, typically installed in distribution centers or retail locations, is self-contained, utilizes cellular networks, and does not require IT departments to oversee installation or ongoing maintenance. Utilizing AutoSense, receiving staff can make better product quality and safety decisions before products are unloaded simply by consulting their smartphones.
"Many suppliers, retailers and processors are looking to modernize and automate their temperature monitoring programs in light of anticipated Food Safety Modernization Act (FSMA) regulations," said David Oster, CEO at PakSense. "With AutoSense, we provide an easy-to-install solution that delivers data directly to quality assurance personnel while simultaneously creating a cold chain temperature record - all with minimal human intervention."
AutoSense components include PakSense wireless labels and AutoSense readers. Labels are placed on perishable loads to monitor temperatures. When product is received, the labels are auto-detected by the AutoSense reader and cold chain data is automatically forwarded to pre-defined users via email or text. Data delivered to the smartphone includes supplier name, product description, temperature alert condition, receiving location, high/low/average temperature and a temperature graph. Data can also be forwarded to a central repository for ongoing carrier, supplier and route analysis as part of an overall business intelligence strategy.
Suppliers of perishable products continue to order PakSense Wireless Labels as usual. The labels are pre-programmed with supplier information by PakSense. There is no data entry required by the supplier or receiver in order to receive the benefits of AutoSense.
"AutoSense was widely tested in more than 14 distribution centers and has proven it helps companies increase efficiencies," said David Oster, CEO at PakSense. "Employees have access to cold chain information at their fingertips, enabling better food quality and safety decisions."
More information is available on the web at www.paksense.com or by calling 208-489-9010.