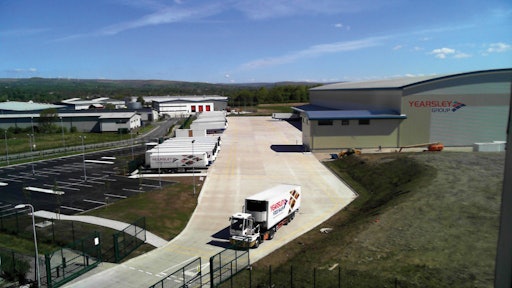 Yearsley Logistics, the United Kingdom's largest distributor of frozen foods, has begun the second phase of a three-part, £5 million expansion of its freezer "superhub" warehouse adjacent to the group's headquarters in Heywood, England. The expansion, which uses PowerStor® technology from Power Automation Systems (PAS), will provide an additional 50,000 square feet of space which provides 12,000 extra pallet sites bringing the total to 60,000 pallets at Heywood.
The cold store uses a combination of PowerStor technology integrated with mobile racking for the most economical and energy-efficient storage process to meet the throughput and storage needs of Yearsley Logistics' frozen food customers.
"The PAS system helps to speed up the customer ordering process and improves productivity, as well as having environmental benefits in relation to less door openings and lighting," said Harry Yearsley, CEO of Yearsley Logistics.
Logistics director Tim Moran said, "Our commitment to offering a day one for day two service is paying dividends with increased demand for our cutting edge services and hence increased demand for space in the cold stores. Retailers are re-organizing their supply chains and we are successfully providing the responsiveness needed to service these requirements. Our continued expansion is the catalyst of this success."
Power Automation Systems' executive vice president, Cory Hypes, said "PAS is committed to working closely with our customers to craft solutions to their most challenging layout and storage needs. Our technology is flexible enough for any type of roof line and scalable to assist any customer's growth, as the Yearsley Logistics project demonstrates."