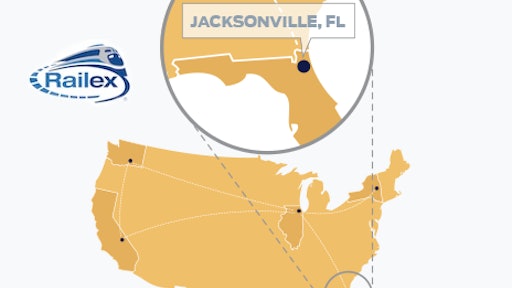 Railex LLC is ending service to the Southeast but expects a future return, according to The Packer.
The Riverhead, N.Y.-based rail logistics transporter of refrigerated perishables plans to cease operations in Jacksonville, Fla., by August 13.
The company is scheduled to take orders through Aug. 6 and then stop running additional cars into the facility as it transitions to closing, said Paul Esposito, executive vice president of corporate affairs.
Rumors of the closing had been circulating since mid- to late July.
The company felt it was in its best interest to reassess the Southeast receiving location and close the Jacksonville location, he said.
Esposito said Railex was unable to properly structure its operations at the undersized Jacksonville building it was operating from through a short-term lease.
Railex is working with the Union Pacific and CSX railroads to identify a service plan that will allow timely deliveries to Southeastern customers through a new location, he said.
To read more, click here.
Companies in this article