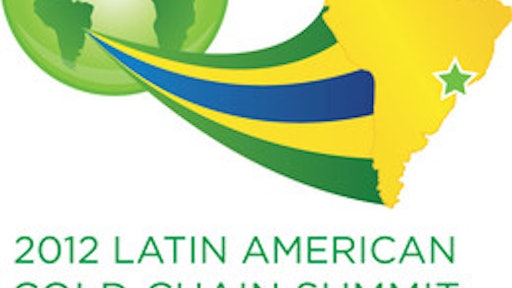 The Global Cold Chain Alliance (GCCA) and its partner Associação Brasileira da Indústria de Armazenagem (ABIAF) are holding a Latin American Cold Chain Summit, October 16-17, 2012 in São Paulo, Brazil.
"Development of the cold chain is critical in Latin America to meet the increasing demand for perishable foods caused by a retail boom and a growing trade business in the region," says GCCA president and CEO Bill Hudson. "This summit will help cold chain companies from around the world develop their infrastructure and better meet international standards for quality and food safety."
To learn more, click HERE.