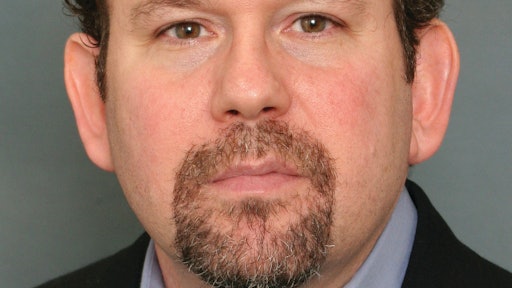 In the past few years, a number of cold storage providers and their food plant customers have worked together on projects to minimize warehousing and logistics costs by locating a temperature-controlled facility adjacent the food plant. It's not an entirely new supply chain strategy, but the spirit of collaboration aimed at uncovering solutions is worth noting.
That's exactly what happened in 2011 when OSI Group, a company that produces value-added protein items and other food products for foodservice operators and retailers, faced a serious challenge with its On-Cor Frozen Foods Division.
The On-Cor line was growing fast and straining both production and storage capabilities. As a result, OSI had to outsource both production and distribution on an ad hoc basis, increasing expenses. The company also had an extremely fragmented, inefficient logistics network. These factors considered, OSI needed to invest in a new On-Cor manufacturing facility, but most of the available options had long lead times before becoming operational.
"We explored a greenfield build, but that would have taken longer than we wanted to address our capacity issues and we still would not have addressed our logistical inefficiencies. We also looked at a third party logistics option, and that also did not meet all of our needs," explains Kevin Scott, executive vice president of OSI Group. "We really needed to find a place to have all the ingredients stored before production and then have the finished product stored before distribution, and that's where Lineage came into the picture."
Lineage Logistics already supported OSI plants around the Chicago area with storage and distribution services through its Geneva, Ill. facility. It was a natural fit for the two companies to collaborate on this project.
Managers at the two companies quickly met to develop a creative way to resolve OSI's On-Cor challenge. After brainstorming together for a few weeks, they determined the best solution was to build the new OSI plant attached to the Geneva distribution center.
An existing 55,731 sq. ft. freezer was converted into a new processing facility for OSI, completing significant work on the building shell and main infrastructure in a few short months. In addition to the processing facility, new office space was built, giving the company a total of approximately 80,000 sq. ft. of space. OSI's engineering team completed the equipment installation and associated process piping. In all, the construction took five months.
"This was a design-build scenario that was a great win-win outcome for the two companies. OSI was able to go from the planning board to construction to producing and shipping products in a little more than six months as opposed to the two or three years it would have taken them if they started from scratch. We were able to optimize its utilization of the site and improve service to an important customer," says Tim Smith, executive vice president, Sales and Business Development at Lineage.
The new plant started producing branded and private label frozen entrée dishes such as Salisbury steak and chicken parmigiana, as well as a variety of frozen pasta products like lasagna, in the spring of 2012. OSI also uses the facility as a consolidation point for shipments from other production locations to customers across the country.
"The new facility allows us to accommodate the growth of existing product lines and enables our expansion into new, attractive product categories. Additionally, having the new operation attached to Lineage's distribution center significantly reduces overall product handling and supports our sustainability objectives," says Scott.
Scott adds that the combined facility also allows OSI to take advantage of shared services on refrigeration, security and more. "It has worked well for us to attach our new building to their existing building," he confirms.
The results speak for themselves. OSI continues to see benefits two years after the plant's opening, including optimized facility capital investment, reduced transportation costs and boosted productivity. The co-location with the now Lineage facility also enhances food safety efforts and reduces the company's carbon footprint.
"One of the critical elements to the successful partnership is that each partner is committed to making the project work while levering each other's strengths - we focus on manufacturing and they focus on logistics," says Scott.
Adds Smith, "It's worked out well for OSI and Lineage because we set measurable goals for ourselves at the start and worked aggressively to attain those goals. The result is a smoothly operating facility saving OSI and its trading partners money every day."
The two companies continue to work together on smaller projects at the Geneva locations to improve joint processes and supply chain effectiveness for OSI and its retail and foodservice customers.
Ron Margulis is a veteran food, retail, information technology and transportation writer for newspapers, business journals and trade publications.