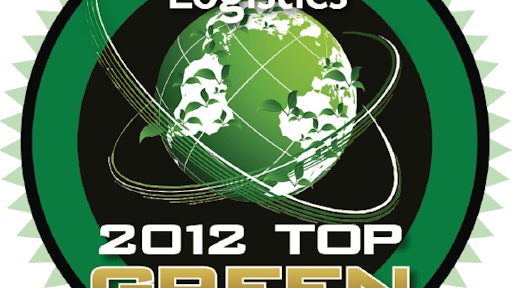 Aluminum is at the top of the recycling chain due to its infinite recyclability without any degradation in quality. It's also the material of choice for AL Pallet, whose pallets are made of 100 percent recyclable aluminum.
The company's pallets are extremely durable and are ideal for clean rooms. They are also lightweight, fireproof, non-corrosive, repairable, and compliant with ISPM 15 regulation—a perfect fit for the food and beverage sector.
ArrowStream's Inbound Transportation Management (ITM) solution has helped food and beverage distribution companies become more sustainable in their inbound logistics.
ITM establishes collaborative decision-making between Purchasing and Logistics, and connects existing replenishment and transportation management systems into a unique, patented planning layer. The solution allows food and beverage companies to proactively plan the optimal product flow into distribution facilities, increasing truck utilization, and dramatically reducing the miles driven.
On average, companies have been able to reduce inbound transportation miles by 10 percent.
Aspen Logistics, a SmartWay partner, is always looking to exceed the industry standards when it comes to sustainability, both for their operation as well as their customers'.
"We always try to surpass the goals of the companies that we serve, bringing them value by taking on their own green initiatives and improving upon them. Some actions that have been implemented through this focus are setting strict idle limits, energy savings modifications and enforcement, recycling programs, and alternative fuel usage, just to name a few," the company states.
Aspen Logistics has received the Orion Environmental Stewardship Award and has also been recognized by Southern California Edison for the power savings in Salt Lake City, UT and Victorville, CA.
BlueStar Energy
In February, BlueStar Energy Solutions, an independent retail electricity supplier and one of the fastest growing energy suppliers in the U.S., partnered with the Beverage Retailers Alliance of Illinois (BRAI) in an exclusive affiliation to extend savings on electricity supply, renewable energy, and energy efficiency solutions.
Through the exclusive energy supplier affiliation, BRAI members are averaging savings of 20 percent off their electricity supply compared to their current utility rate.
Talk about shortening the supply chain…BrightFarms' take is to build hydroponic greenhouse farms at, or near, the supermarket in order to dramatically shorten the supply chain and simultaneously provide the freshest produce possible to consumers. Each greenhouse has an advanced control system that monitors and records all environmental data, such as water use and temperature.
According to the company, "We are scaling up 'local food,' which is important for many reasons. Local food sustains communities, culturally and financially, and the dramatically shorter produce supply chain is better for people and the planet. We're also demonstrating that there are creative ways to solve the challenges of the long and complex food supply chains that promote accountability and sustainability."
C.R. England continually strives to be more sustainable through testing and implementing aerodynamic equipment, decreasing idle, and finding ways to reduce weight on the tractor and trailer. The company also uses technologies that allow the trucks to run more efficiently. In addition, C.R. England's intermodal fleet is continuing to grow, including its TempStack refrigerated container fleet.
TempStack is a 53-foot temperature-controlled container network. The technology double-stacks two high-volume reefer containers on a railroad flatcar. Each load that travels by rail is one less truck on the road.
Last October, the company also launched a fleet of liquefied natural gas (LNG) vehicles.
Cadec has a long history of helping its customers improve fuel efficiency and eliminate the need for paper by automatically capturing and reporting on data such as driver logs, delivery details, inventory levels, out-of-route mileage, speeding, sudden decelerations, and excessive idling.
Pilgrim's Pride, the second-largest chicken producer in the world, operates a fleet of more than a 1,000 delivery vehicles that clock millions of miles annually. The food producer used Cadec's Enterprise Fleet Management to save approximately $4 million annually due to paper reductions, labor savings, and improved fuel economy.
CaseStack continues to keep its eye on sustainability, from performing energy efficient warehouse upgrades to its Retailer Consolidation Program. The company's solutions are based on a common sense model—reduce waste and maximize efficiency by streamlining processes and consolidating resources.
The company's Green Carrier Matrix is used to rate carriers on various "green" attributes. Each year, the carrier with the best rating is awarded CaseStack's Delivered Green Award.
Cat Lift Trucks is focused on providing energy-efficient products and solutions for the food and beverage industry, including electric lift trucks that offer zero exhaust emissions and low energy consumption.
To assess the energy and cost-saving differences between electric and internal combustion (IC) trucks, Cat Lift Trucks developed a Lift Truck Cost Comparison Tool, which factors in a lift truck's total cost of ownership—acquisition, fuel and maintenance—with return on investment to allow customers to easily identify the most efficient lift truck solution for their material handling application.
In March, Cat Lift Trucks introduced the next generation of mid-sized electric pneumatic tire lift trucks, which were developed to provide businesses with another alternative to LP or diesel forklifts.
CHEP
CHEP is the global leader in pallet and container services serving many of the world's largest companies. The company issues, collects, conditions, and reissues more than 300 million pallets and containers from a global network of service centers, helping manufacturers and growers transport their products to distributors and retailers.
According to the company, shipping on CHEP instead of industry pooled plastic pallets saved CHEP users 125 million pounds of solid waste, 3.5 trillion BTUs of energy, and 309 million pounds of greenhouse gas emissions in 2011.
Deli Express
Deli Express is the number one selling sandwich in convenience stores nationwide, serving 26 states and over 15,000 stores.
The company recently turned to Isuzu NPR Eco-Max diesel-powered trucks to help it reduce its carbon footprint.
According to Gregg Hodgdon, head of operations at Deli Express, "These vehicles are demonstrating nearly 50 percent better fuel economy than the rest of our fleet and are emitting about 700 pounds less carbon dioxide every month." Over a twelve month period, the NPR Eco-Max trucks will emit 4.2 less carbon dioxide.
These results prove that it is possible to improve a fleet's carbon footprint through weight reduction and efficient technologies while still utilizing a traditional fuel source.
In 2009, DSC Logistics launched a company-wide sustainability program, its Sustainability Statement of Purpose. The company's green initiatives are largely influenced by the grocery manufacturing sector, which comprises a substantial portion of DSC's customer base, and the company has even helped its customers make their own operations more sustainable.
For example, DSC worked with one key customer to reconfigure their modular display of cereal boxes to reduce waffle dunnage from every unit, saving them more than 800,000 pounds of dunnage per year, reducing costs and lowering the environmental impact.
DSC is also measuring water, electricity, propane, and gas usage at all of its Logistics Centers, which are used to create summary tools for benchmarking for internal and customer reporting.
Ecologic Brands
Ecologic Brands designs and manufactures sustainable packaging solutions, including a bottle constructed with a molded fiber outer shell made from recycled cardboard boxes and old newspapers, integrated with a thin plastic inner pouch suitable for various categories, include food and beverages.
Two years ago, the company tested a prototype bottle with Straus Family Creamery, and organic California dairy. "A six-week in-store test with non-fat milk at a Whole Foods Market in Oakland, California showed that consumers are ready for molded fiber bottles," says Ecologic Brands. Straus experienced a 72 percent boost in sales for non-fat milk over the previous year and a 21 percent increase in overall sales.
Ecologic's bottle debuted in March 2011 with Seventh Generation's new 4X detergent, which is now among the ten best selling detergents in the natural grocery channel. The bottle is carried in over 7,000 stores across the U.S., including Target and Kroger, and is currently rolling into 500+ stores across Canada.
ECS European Containers NV
ECS is a 45-foot intermodal logistics operator, specializing in transportation between the UK and Ireland and mainland Europe.
The company has been leading a movement to transport frozen vegetables and potatoes between Belgium and Italy by rail instead of road with revolutionary 45-foot Diesel Electric Reefer containers.
A number of the world's leading food companies have lent their support to the strategy, even though rail transport has never been used before for these types of shipments.
In mid-2011, England Logistics joined the EPA's SmartWay program, earning a score of 125—the highest score a logistics company can receive. The company has also pursued measures to improve internal systems that have helped it and its carrier network improve route optimization, decreasing mileage between origin and destination, and reducing fuel consumption.
In addition, through its England Carrier Services divsion, England Logistics offers carriers discounts on energy efficient tires that help produce better gas mileage.
enVista provides supply chain consulting services to a wide range of food and beverage clients. The company's Six Sigma certified consultants implement LEAN supply chain processes that remove supply chain waste from source to consumption. enVista's supply chain network analysis and design projects reduce carbon emissions and transportation costs and unnecessary distribution centers.
Through strategic training, enVista's consultants address all types of supply chain waste for its clients. They regularly work with food manufacturers, distributors, and retailers, grocers, and wholesalers to design facilities that require the least energy, design processes that are the most efficient, and recommend systems, services, and solutions that address their business requirements, while supporting green (and LEAN) objectives.
Columbus, Ohio-based FST Logistics participates in several government-sponsored environmental programs, including the EPA's SmartWay and the Green Power Partnership, which requires the company to submit specific data on energy usage and resource consumption.
According to a company executive, "On a more basic level, we have common benchmarks that are very visible to us that have shown some of the changes we have made are making a difference," she said. "For example, our electrical consumption in our warehouses has been reduced by almost half due to the installation of motion-sensor lighting, new quick charge forklifts, and by reinsulating cooler areas."
GENCO ATC
GENCO ATC continuously displays a commitment to sustainability through its operational excellence and focus on green initiatives. For starters, the company tracks utility usage, water usage, waste, and recycling. Currently, GENCO ATC tracks these metrics through an Intranet page. They also track non-environmental metrics, such as charitable donations and tuition reimbursement.
Within their operations, GENCO ATC has deployed hydrogen fuel cell powered forklifts, upgraded lighting fixtures, reduced material usage and increased its recycling efforts.
Gloucester Terminals
Gloucester Terminals LLC is home to Riverside Renewable Energy, North America's largest rooftop solar array at 9 MWs. The electricity generated by Riverside is used to power Gloucester Terminals' warehouses, which encompass the largest refrigerated capacity of any marine terminal in the U.S.
Through net metering and data capture solutions provided by the manufacturer, Riverside is able to view real time data related to: current kWh produced; pounds of Nitrogen Oxides, Sulfur Oxides, and Carbon Dioxide not release into the atmosphere; as well as acre equivalents of newly planted trees and the number of cars removed from the road for a year.
Gourmet Guru
Gourmet Guru's LEED certified energy efficient building has helped cut its energy and refrigeration costs substantially, enabling the company to add more jobs, source local organic food products, and distribute it efficiently in order to stay true to its mission statement of "Helping make the world a better place to eat, naturally, since 1996."
The company has grown 50 percent since its move to an energy efficient building, and it continues to build its brand as a green company in a highly competitive market.
GreenRoad's mobile and cloud technology helps fleet operators burn less fuel, crash less frequently, and reduce wear and tear on their equipment, ultimately leading to a more eco-friendly and sustainable operation.
The company's customers typically experience reduced crash costs by 50 percent and reduced fuel usage and emissions by up to10 percent. In addition, real time, immediate feedback and coaching helps drivers self-improve and perform their best. Most drivers improve 35 percent on their own, with no manager intervention.
Groom Energy Solutions
Refrigerated and frozen storage facilities are among the most energy intensive structures. Groom Energy has performed energy assessments and implemented projects in over 30 U.S. states and Canada, representing over 750 million cubic feet of storage space. For cold storage facilities, Groom engineers have identified a two step opportunity for energy efficiency—first applying LED lighting, which operate only when occupied, thereby reducing energy and cooling loads, and secondly, adding variable frequency drives to refrigeration systems, which optimize the resulting lower cooling load requirement. This two step process can reduce energy cost by 50 percent or more.
iLogic
iLogic's software for managing returnable assets (pallets, bins, trays, etc) called masLogic, features a proprietary, state-of-the-art Electronic Asset Settlement algorithm (EAS). The system scans the network of trading partners where assets are being shipped to, and finds opportunities to reduce or eliminate the movement of empty assets.
Every mile traveled to collect and return valuable empty assets to their owners is a huge cost, using labor, fuel, and generating emissions from diesel engines. The Electronic Asset Settlement solution provides its users a true greenhouse gas reduction strategy, and companies using the software technology can benefit from carbon offsets, in addition to the cost savings that real time asset visibility brings to their business.
Inmar
North Carolina-based solutions provider Inmar approaches sustainability broadly by eliminating waste—regardless of source—in product that goes to landfill, in redundant processes, and in inefficient transportation models that increase carbon footprint and drive up cost.
Last year, the company's remarketing services kept 117 million pounds of grocery and consumer goods out of landfills. Furthermore, Inmar's donation program, operated on behalf of its clients, provided 1.8 million boxes of food product that were used to create 5.5 million meals for the needy in 2011.
"We liquidate approximately 1,500 truckloads of food product each year—lengthening the lifespan of each product and putting less into landfill. In 2011, our calculations show that our sustainability initiatives helped convert 3.4 tons of waste to energy, saving more than 3,880 barrels of oil, generating 2,185 MWh of renewable energy—enough to power 190 homes for one year," says an Inmar spokesperson.
Fifteen of the 25 largest food and beverage companies use INSIGHT with their strategic supply chain designs. INSIGHT's software has the ability to take a comprehensive look at a supply chain and create a plan that minimizes energy usage, lowers carbon emissions, and incorporates waste reclamation.
In addition, the company helps clients who are trying to focus on environmentally safe components and biodegradable packaging find the right materials.
INSIGHT provides the master production planning component for all of Kellogg's North American plants, while the company's custom optimization component is used by Anheuser-Busch to plan all packaging and distribution from breweries to over 900 North American distributors.
The United Nations Environment Programme estimates that over half of the food produced globally is lost, wasted, or discarded as a result of inefficiency in the supply chain. And, a significant portion of that loss is due to poor temperature management and lack of real-time information about the condition and remaining shelf-life of fresh produce.
Intelleflex is addressing this critical problem with solutions that make the temperature collection process automatic and the data available remotely through mobile and cloud-based services.
For example, "Intelleflex RFID readers combined with temperature monitoring tags and a cloud-based data services platform called ZEST provide the ability to collect and seamlessly share pallet-level temperature data within a company or across a supply chain to reduce temperature-related shrink from the farm to fork," says a company spokesman. "Intelleflex has architected a system that leverages cost-effective, reliable ISO Class 3 RFID-based readers and temperature monitoring tags and machine-to-machine (M2M) connectivity through cellular and cloud-based services for data aggregation, to deliver the first-ever capability to collect and aggregate product data across the cold chain, resulting in actionable data to ensure higher quality, food safety and ultimately a more sustainable of food supply by maximizing post-harvest yield."
By offering the best of breed in intermodal services, JB Hunt allows for truckload to intermodal conversion in both traditional lanes and less than optimal lanes. The result is a reduced carbon footprint, near-same transit times, and a greatly reduced cost model.
In addition, the company seeks to find "green" solutions that make it a true strategic partner with its clients, encouraging out of the box thinking that drives both positive financial and environmental results—a "double green" benefit.
Kenco
Kenco recently upgraded lighting at two food-grade facilities in Chattanooga, TN to reduce electricity use by 70 percent. The facilities are managed for a large U.S. coffee and coffee maker manufacturer.
The energy efficient, high-intensity fluorescent lights use light sensors to adjust warehouse lighting, automatically dimming when sunlight pours through the warehouse skylights and increasing light intensity at night and on cloudy days.
The lighting array is estimated to save about 670,000 kWh annually. In addition, the project is expected to reduce greenhouse gas emission by 14,000 tons over the fixtures' 20-year lifecycle. This is the air-scrubbing equivalent of a 149-acre forest—or removing 137 cars from the road—according to the U.S. Environmental Protection Agency.
Layer Saver LLC
Simply put, Layer Saver's product helps shippers achieve cube utilization whether they're transporting by truck, rail, or ocean freight. The recycled metal frames are customizable, strong, can handle irregular shaped cartons, allow for double-stacking, protect against shifting and damage, and are an effective way to optimize shipping and reduce transportation cost and waste.
MTC's installation of a solar system at its Port of Baltimore facility not only makes a positive impact on the environment, but promotes a positive image for both the food and beverage sector and the cold storage industry as well.
The 737 kW solar array supplies 20 percent of the company's power needs. MTC Logistics estimates the project will add significant value to the facility's property value too.
In addition, MTC's system monitoring provides real time information such as 1) CO2 offsets, 2) the number of gallons of gas saved, and 3) the total energy produced and converted into tons of CO saved.
Murphy Warehouse Company
Murphy Warehouse has a number of sustainable achievements in its pocket, but one that stands out is its storm water management initiative.
Over 2,000 cities across the U.S. have enacted storm water fees to meet EPA mandates, and for many logistics campuses with acres of non-impervious surfaces (concrete, building roofs, etc.) the fees can really add up.
In 2007, Murphy Warehouse's 22-acre logistics campus in Minneapolis was hit with an annual storm water fee of $68,000—since that time, the fee has risen 21 percent. In response, the company installed a $580,000 storm water management system to convert the older, 95 percent impervious campus to modern storm water management standards. When the system was completed in 2009, it was so efficient that Murphy Warehouse no longer had to pay the city storm water fee.
Next Generation Logistics has over 24 years of experience in providing supply chain consulting, managed freight services, and TMS software.
The company's FreightMaster TMS builds the most efficient routes to minimize miles and maximize capacity. FreightMaster TMS also manages carriers that participate in the EPA's SmartWay program and makes recommendations based on the Carbon Index Score. The FreightMaster TMS also features powerful analytics that allow users to track, manage, and analyze their carbon footprint.
PECO Pallet
As a North American leader in pallet pooling, PECO Pallet provides a more sustainable shipping platform for grocery and consumer goods manufacturers throughout the U.S., Canada, and Mexico. The company's wood block pallets are built from responsibly forested U.S. timber and are constantly reused, repaired and recycled. And, no hazardous chemicals are ever used on PECO Pallets.
According to the company, nothing goes to the landfill. "Less than .08 percent of pallets have to be removed from the pallet pool each year. Those pallets that can no longer be reused are recycled into mulch, bark, or animal bedding. Even the nails are removed with magnets and recycled."
Retrotech, Inc. is the exclusive authorized dealer in North America for the ACTIV technology, a high-density storage technology that buffers, sorts, and stages palletized unit loads in exact loading sequence, which among other things, enables more efficient truck loading.
In turn, this reduces truck idling, which is particularly important in the refrigeration/freezer truck industry.
Recently, Retrotech helped LiDestri Foods create a 75,000 square-foot automated warehouse expansion at its Fairport, New York headquarters, essentially consolidating 3 warehouses under one roof.
This helped support corporate sustainability goals by conserving fuel (eliminating the transportation costs of moving product to off-site warehouses), reducing truck emissions (by decreasing truck-wait times), and using cubic space more efficiently.
The ACTIV system also reduces total carbon footprint by decreasing the number of forklift trucks needed to move the same amount of product and reducing lighting, heating and cooling requirements.
Reverse Solutions
For over a year, Reverse Solutions' reclamation provider has been sorting through plastics, (categories 1 through 7), paperboard packaging, plastic wrap from food products such as string cheese, aluminum cans, metal cans, glass containers, cardboard containers, and film wrap from the palletized product to help boost the company's overall sustainability efforts.
Recently, the company embarked on a food composting program as well, in a further step aimed at greening the supply chain—particularly for the end of a product's lifecycle.
RLS Logistics recently retrofitted its New Jersey headquarters with solar power. The 257 kilowatt solar energy system, commissioned in October 2011, will serve to offset the cold storage facility's energy use with clean, renewable power, and will hopefully serve as a showpiece for future projects in an otherwise energy intensive industry
The power produced by the solar energy system is being monitored in real time via an online system, including both financial and environmental impacts.
RLS Logistics has also implemented other energy efficiency measures across all of their facilities, including a contract to retrofit their facility in Pittston, PA with LED lighting.
With most of its freight devoted to temperature-controlled shipments, RWI has established unique initiatives to protect the environment, including "door open" switches that automatically shut off the reefer unit when the door is open.
Recently, RWI began a test program using intermodal trailers to transport lettuce, a very time sensitive, difficult-to-handle commodity. These intermodal trailers have taken trucks off the road reducing emissions and protecting the environment.
Meanwhile, all new trailers RWI places on the road have aerodynamic side skirts to reduce fuel usage and eliminate carbon dioxide. Automatic tire inflation systems have been retrofitted on one-third of RWI's trailers with another one-third targeted for completion this year.
Last year, the company implemented an enterprise-wide transportation management system (TMS) that helped improve route management, fuel efficiency, and equipment utilization.
In 2011, Ryder launched its "Flex-to-Green" lease program, making it easier for companies to incorporate alternative fuel vehicles into their fleets whenever they are ready to do so. Under the program, a company has the option to switch out traditional diesel vehicles with alternative fuel vehicles without having to wait to end the life of the lease.
Earlier this year, the company added tools to its alternative fuels website to help companies evaluate the benefits of cleaner burning vehicles. The tools include an interactive Fuel Cost Savings Calculator that allows customers to compare fuel costs between diesel- and natural gas-powered commercial vehicles based on their businesses driving habits in real time, as well as a Refueling and Maintenance Station app to help customers locate the closest refueling and maintenance locations.
Saddle Creek Logistics Services
This SmartWay transportation partner has made a sizeable investment in compressed natural gas (CNG) vehicles for its for-hire fleet. CNG is one of the cleanest-burning alternative fuel options available with near-zero emissions.
Saddle Creek Logistics Services (formerly Saddle Creek Corp.) purchased 40 Freightliner CNG trucks last fall and plans to have 120 in its fleet by 2013. The trucks are based at the 3PL's headquarter campus in Lakeland, Florida and handle deliveries throughout the state and southern Georgia.
The fleet offers a more environmentally-friendly transportation solution for regional shippers and an effective option for supporting their corporate sustainability programs. Aside from reducing the fleet's carbon footprint, vehicles are also significantly quieter, safer, and more cost effective than their diesel counterparts and rely on a renewable, domestic fuel source.
Strive Logistics LLC prides itself on preserving the environment. The company's transportation and logistics services are centered on consolidation, optimal mode selection, and strategic network planning.
According to the company, "Strive performs carrier sign-ups and searches to source SmartWay partnered carriers who can provide consistent equipment for our clients' freight. This system customizes network optimization, targets the level of sustainability each customer is trying to achieve, and automatically creates emissions reduction metrics for both clients and carriers."
UNFI has been a leader within the space in achieving Gold LEED certified buildings in 3 locations (Lancaster, TX; York, PA; and Ridgefield, WA). The company's facility in Ridgefield, WA, completed in December 2007, was the first refrigerated warehouse in the country to be awarded the Gold LEED certificate.
The facility is also powered by 100 percent renewable energy, saving more than 4 million pounds of CO2 from being released into the environment.
Highlights from the company's second and most recent Corporate Sustainability Report include:
• United Natural Foods is on track to reduce its carbon footprint by 5 percent by 2014 and has deployed tracking and monitoring systems to guide it towards achieving that goal.
• Through a reverse auction process, the company has been able to purchase green power for 25 percent of its annual electricity usage in 7 of its facilities that are located in deregulated states. This has reduced 4,190 metric tons of CO2 from the atmosphere.
• In June 2010, United Natural Foods mobilized 65 GenDrive fuel cell powered lift trucks at its Sarasota, FL distribution facility. The lift trucs are powered by hydrogen fuel cell technology. The project reduced 132 metric tons of CO2—the equivalent of cutting emissions from 35 automobiles annually.
• As part of the company's spirit to "try new things" related to sustainability, it conducted a test of Super Therm, a reflective silver coating applied to the top of refrigerated tractor trailers designed to reflect sunlight and keep the interior cool. UNFI is also testing Eco-Flaps on its fleet, which help reduce road spray for safety and drag for improved fuel consumption.
• In addition to being a SmartWay Partner, United Natural Foods is a founding sponsor of The Non-GMO Project, is a contributor of the Organic Farming Research Foundation, and is a supporter of the Organic Seed Alliance, the Organic Trade Association, and the Food Trade Sustainability Leadership Association.
U.S. Xpress Enterprises is the nation's second-largest privately owned truckload carrier. The company is a SmartWay Transport Partner and was the recipient of a 2009 SmartWay Environmental Excellence Award.
As part of its sustainability efforts, U.S. Xpress reduces fuel consumption through route optimization, new equipment (fuel-efficient tires, aerodynamic mud flaps, fuel-fired bunk heaters for cold weather and temperature-sensitive auto shut-off), and technology.
In addition, U.S. Xpress has gone paperless, using a document scanning system designed to electronically capture trip paperwork from drivers and relay the information back to billing and payroll.
In addition to being a participant in the SmartWay program, in recent years Werner has replaced trucks with more aerodynamic models, installed auxiliary power units, updated engine technology to maximize efficiency, reduced idle time and developed more precise fleet management tools.
Through its commitment to investing in technologies, proactive strategies, and policies that increase fuel efficiency and decrease carbon emissions, Werner has reduced its carbon footprint by almost 150,000 tons in the past three years.
Companies in this article