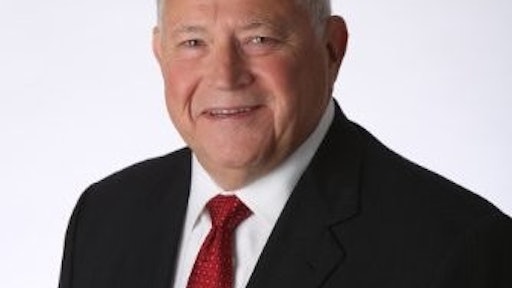 When you are looking for a vendor to handle your precious cargo – whether it is beverages, produce, frozen foods or other perishables – you want more than warehouse space and a fleet of trucks. Your needs are much more complex, involving things like racking, automation, refrigeration, code compliance, technical and engineering support and more. Your search involves digging deep into the potential vendors' history and culture and asking the right questions to determine if the chosen company will make an ideal long-term partner.
Remember, whatever vendor you select becomes an extension of your operation and reflects your brand's reputation. Therefore, you owe it to the long-term health of your organization to study every facet of the prospective vendor. Here are a dozen prime tips we have learned from our vast experience as a supplier and value-added integrator that we'd like to share with you:
1. Before you meet with a possible partner, do your homework to learn as much as you can about the company and its management team. First and foremost, you need to determine if the company is ethical, honest and trustworthy. Nowadays, it is much easier to research "corporate character" using the Internet and other methods.
2. What is the company's overall reputation? Check for references and testimonials to determine how other customers view your potential vendor. In our company, we let our experience and past successes speak for themselves. We freely offer our current and former customers as testimonials and also show documents and records of previous projects. As much as we can as a privately-owned company, we try to be an open book.
3. Determine how knowledgeable the potential vendor is about your company and not just the material handling industry, but the industry you serve. To ensure that the vendor is well-established and fully prepared to meet your needs, consider how long the company has been in business. Are the company's facilities and physical resources up-to-date? Does it employ highly trained and knowledgeable experts to offer advice and solutions 24/7?
4. Is the company you are considering an active participant in the material handling industry? For example, our firm not only belongs to both the Material Handling Industry (MHI) association and the Rack Manufacturers Institute (RMI), we are active on key committees dedicated to holding its members to the highest standards.
5. Longevity and sustainability are major factors in any decision to partner with a new vendor. In addition to the company's time in business, you will want to know: Is the turnover rate consistently low? Is the firm financially stable? You want to avoid working with vendors who are inexperienced start-ups with limited resources. Again, most of the information you need is readily available via online searches.
6. What experience does the company have with your business? For instance, in our case, where we primarily deal with customers in the beverage and parishables industries, it is important for our prospective customers to know that we have excellent relationships with major beverage suppliers, such as Coca-Cola, Pepsi, Budweiser and others, and with large and small grocery distributors, farms and food processing plants.
7. How familiar is it with the many and varied state and federal regulations, ie: spillage, pallet stacking, seismic considerations, forklift access and overall safety? In our business, for instance, it is important for our customers to know that: 1) the beer industry has more state and federal regulations to deal with, mostly over spillage issues, and 2) storage temperatures are lower for beer. Some craft and specialty beers need to be stored under 50 degrees Fahrenheit, while kegs are stored in "draft coolers" at about 36-40 degrees. Knowing details like this are imperative at the beginning of a project.
8. Does the company have a well-established and formalized system to track and evaluate supplier and vendor performance? It will help to ensure consistency for your company as you go forward and provide documented procedures to determine how the potential vendor handles beverage or produce storage and delivery and measures on-time performance, orders processed and response times to order requests.
9. Look for a vendor that has a quality management system in place. Does the supplier have a certain set of procedures that its people are expected to follow? Is there a system for handling complaints or problems? What corrective or preventative actions are specified?
10. Make sure that your material handling vendor can offer a series of options to solve whatever problems or concerns it may have when it comes to beverage and produce storage and delivery. For instance, if you are running out of space in your warehouse and are getting close to resorting to outside storage, your potential vendor should be able to determine certain alternatives to starting over.
11. It is imperative that the new material handling vendor thoroughly understands the many variances and other factors that would ensure the safety of the warehouse, its employees and contents. Many companies need to be sure that both seismic, weather related and other "acts of God" risks need to be evaluated and a distributor/brand should be sure that any material handling vendor knows and can navigate the safety/certification aspect of an installation of rack.
12. Finally, be absolutely sure that your new vendor is familiar with – and has hands-on experience with -- the latest technology used throughout industry. Customization, robotics up through more sophisticated forms of automation should be a part of any warehouse strategy, and a clear and concise plan for making a warehouse smarter should be a part of any management strategy.
Selecting the right vendor to handle your food and beverage storage needs might seem at first to be a somewhat daunting task, but if you can at least simplify the process to these 12 steps, your efforts will pay off quicker knowing that you are meeting or exceeding regulatory standards, driving customer demand and building stronger brand reputation with quality products, safety and service.