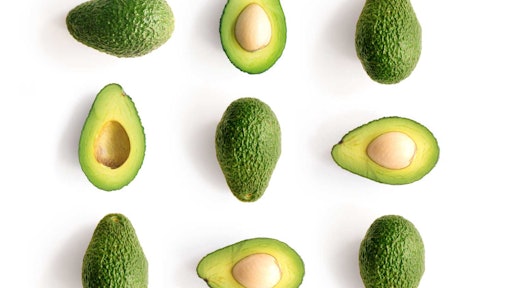 ITS Logistics
Over the last few decades, the popularity of avocados has increased exponentially. This is evident based on the insane number of artistic photos of avocado toast and Super Bowl guacamole on social media alone. As people become more health conscious, it's not hard to see why they love this green fruit (yes, it's a fruit). They are great sources of potassium, fiber, and protein, and of course, they're delicious!
One of the industry's leading avocado growers and distributors is West Pak Avocado. Their avocados are sourced from more than 1,000 growers on 65,000 acres of land across California, Mexico, Chile and Peru. There's a good chance you've eaten them, too, as their avocados are sold to major retailers and food service distributors across the country. This family-oriented company has been passed down through generations and is based out of Murrieta, CA and Dallas, TX.
The avocado market is constantly fluctuating, which can make it difficult for avocado growers to maintain profitable margins. Since 2013, West Pak has been working with ITS Logistics, which has become one of their top refrigerated trucking and fresh produce logistics providers. ITS and West Pak have developed a truly collaborative partnership. ITS provides consistent rates and the highest level of service, which gives West Pak the ability to make their supply chain network as efficient as possible, negotiate optimal growing and selling prices, and focus on growing their business.
Evolution of a true partnership
In 2015, West Pak made the strategic decision to move their distribution center in Texas from Edinburg to Dallas. This facility was one of West Pak's main hubs and was moving an increasing number of loads year over year. They determined this move would improve their costs and efficiency, as it is less expensive to move loads from Dallas to Los Angeles than from Edinburg. By relocating their operation, West Pak was able to decrease the time from when an avocado is picked to when it arrives in a store, which ultimately leads to a better product and happier customers.
At the time of the move, ITS had been working with West Pak in Edinburg for three years and had established a reliable and efficient network there. This move was challenging on many levels and ITS was invaluable throughout the process. They helped stock the new facility, while simultaneously developing a new network in the Dallas area, and maintaining the capacity West Pak needed to continue existing operations during the move. The entirety of this transfer took three months and ITS was able to keep rates consistent despite the massive operational shift.
As the relationship continues to evolve, ITS has expanded their service offerings to include appointment scheduling and handling for facilities where they manage deliveries. ITS is responsible for delivering to over 75 percent of all West Pak's customers and vendors and is one of their top providers. This has allowed West Pak more time to focus on operational improvements and growing their business.
A third aspect of this partnership is managing loads on West Pak's own assets. ITS procures and schedules constant backhaul opportunities which helps West Pak avoid running empty trucks and generates additional revenue for their bottom line. ITS also handles the management of these loads and the drivers to ensure they are running in the most efficient way possible.
Supply chain flexibility through drastic peak seasons
The refrigerated trucking and fresh produce logistics industry is subject to extreme peak seasons throughout the year, and avocados are no exception. They often experience these peaks around major holidays like the 4th of July, Cinco de Mayo, the Super Bowl, Labor Day, New Year's Day, and more. During these times, business can more than double! Although the market can fluctuate drastically, ITS provides consistent monthly and quarterly pricing and maintains a dedicated driver network in their key shipping areas. This allows West Pak to rely on these rates and create efficiencies in their volatile supply chain throughout the year.
Continued opportunity and success for West Pak
Avocado
Since West Pak and ITS began working together, West Pak has had a steady growth trajectory, securing more than 7 percent of the global avocado market share. While the load count fluctuates seasonally in fresh produce logistics, West Pak has seen an uptick in overall load counts. In 2019 alone, loads moved by ITS increased by 42 percent from Q1 to Q4, and this number continues to increase today. More importantly, the partnership between West Pak and ITS continues to grow. The relationship really extends beyond just business, and the value and flexibility that ITS and West Pak bring to each other is truly mutually beneficial—providing both companies continued opportunity and success.