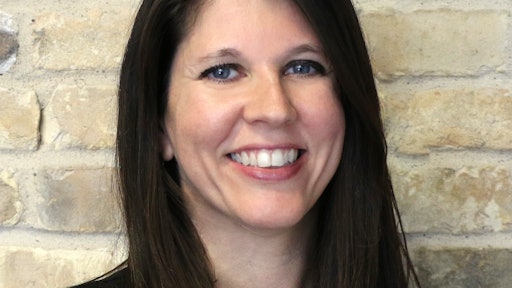 "I like working the trucks when they drive into the warehouse because I'm helping unload items that our customers need, such as eggs, milk and frozen pizza."
That was my dad. He's 67 years old, and still working as store manager of our local SuperTarget. He's moved from managing the floor and the employees to helping unload trucks in place of co-workers with immunocompromised systems. I worry about him and my mom every day, but I also know that his presence in the grocery store is essential in keeping the supply chain moving.
And, that's the case for so many of our industry's essential workers—truck drivers, warehouse managers, food and beverage manufacturers, packaging workers, software developers, grocery retail workers and so many more.
What I've learned from being a part of the supply chain and logistics industry is that people are a part of this industry because they want to be—not because they have to be.
And, for that reason, everyone is essential.
The silver lining behind the Coronavirus disease (COVID-19) can be what you make it—influx of automated technologies, learning new ways to do business, the industry coming together.
For me, it's about appreciating the better things in life. Moving away from electronics and into a good book or puzzle. Making food last. Supporting local restaurants in their time of need. Conducting Zoom calls with staff, friends and family to get some face-to-face feel.
And, time. Time to actually stop and smell the tulips in bloom.
This pandemic has also taught us to work, operate, learn, function and achieve things outside of our comfort zone.
It's taught the industry to think outside of the reefer, so to speak, and be more things to different customers. Whether it's foodservice distributors now delivering direct-to-consumer to cold storage warehouses making room for personal protective equipment storage, the supply chain and logistics industry is filled with essential workers making essential decisions for tomorrow.
The silver lining is the proof of concept—that food supply chains are strong and resilient.
It takes a village to keep the supply chains moving. For those who have reached out to Food Logistics to provide commentary, contributed content and more, thank you. For those who have taken us along your journey to get food moving through the network, thank you. For those of you who have participated in podcast interviews or just checked in to say hello, thank you.
While we have to do better, and must do better, I am comforted in the fact that the supply chain and logistics village is on the right path.
We're all in this together.
Be sure to log on to www.FoodLogistics.com for up-to-date COVID-19- (and even non-COVID-19)-related industry news, new product developments and more.
Check out our new and improved podcast page titled L.I.N.K.—Learn. Innovate. News. Knowledge.
The staff at Food Logistics is working alongside you to help relay messaging, inform the industry and reassure readers that food is safely and effectively moving through the supply chain.