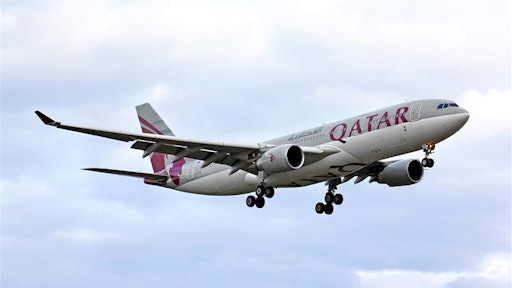 art_zzz - stock.adobe.com
Flexport.org, the sustainability and impact arm at Flexport, partnered with CHOOOSE to accelerate the decarbonization of air freight with a new global decarbonization solution. The joint solution will enable Flexport customers to reduce lifecycle emissions through supporting sustainable aviation fuel (SAF).
"Sustainable Aviation Fuels are integral to decarbonizing the freight sector. Flexport's partnership with CHOOOSE will allow our customers to seamlessly address their airfreight emissions in the Flexport platform," says Neel Jones Shah, EVP, global key accounts and chief customer officer. "We are an early supporter of CHOOOSE, and Flexport is proud to announce this collaboration and commitment to reducing transportation emissions across our business."
"CHOOOSE is proud to power Flexport and its customers in addressing air freight carbon emissions. We developed the CHOOOSE API to put impactful climate solutions in the hands of our partners and their customers," says Andreas Slettvoll, CEO at CHOOOSE. "By offering a seamless emission calculation and purchase experience directly in their platform, Flexport is facilitating the much-needed acceleration of sustainable aviation fuel."
Key takeaways:
The

Flexport

and CHOOOSE platforms are integrated via API to provide

Flexport

customers with a seamless, in-app experience as they evaluate solutions to act on their carbon footprint when booking freight.
Through this book-and-claim chain-of-custody model,

Flexport

customers can purchase certificates that can be applied as direct reductions against their scope 3 emissions. Any customer with air shipment emissions will be able to support SAF, regardless of the origin or destination, carrier, or trade lane.
All

Flexport

customers will have access to the solution within the

Flexport

Platform's Sustainability Dashboard, which provides the ability to calculate emissions, access reporting, and purchase verified carbon offsets or marine biofuels certificates.