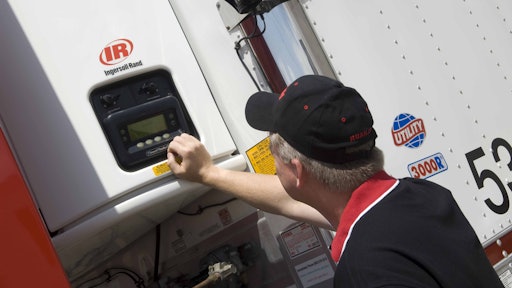 Ruan's Dedicated Contract Carriage (DCC) service provides complete door-to-door shipping solutions without any of the hassles of owning and operating a private fleet. We assume all risk, handle all labor issues and even leave your branding intact.
Our ongoing investment in technology ensures your goods ship in late model equipment. We take care of all regulatory and safety requirements, including the tough new Compliance Safety Accountability standards—a major time and cost savings compared to managing a private fleet. And, in addition to freeing up capital, some of our DCC customers even benefit from an improved tax position.
Everyone on the Ruan team advocates for your company. We're dedicated to ensuring our customers' goods and materials get where they need to go, as safely, efficiently and cost-effectively as possible.
Reducing Your Risk
All businesses face risk, and transportation is no different. Driving accidents, equipment failures, high insurance costs, state and federal regulations, labor relations and capital investment—all of these risks and requirements are assumed by companies operating private fleets. But when you choose Ruan's DCC solution, you surrender this risk to us.
Caring For Your Brand
Switching from a private fleet to a DCC fleet doesn't mean giving up your branding. Ruan partners routinely choose to maintain their branding on equipment to increase brand awareness or as display advertising.
Consequently, we are often the public face of your brand. That's a responsibility we take very seriously. We value each of the brands we are fortunate enough to serve, and each team member from our owner, John Ruan III, to your professional driver is committed to protecting yours.
Seamless Start-Ups
Our DCC service has been our core business for more than 20 years. During this time, we have refined and perfected new clients' start-ups so that disruptions are minimized and your scheduled loads continue to deliver as expected. In most cases, our client's customers will not even realize that a change has occurred.

On-time Promise
We're committed to 100 percent on-time delivery, 100 percent of the time—even during peak seasons and business surges, inclement weather and road construction.
Professional Drivers
We maintain an extensive pool of highly trained full- and part-time professional drivers. Each driver is assigned to a primary account, which allows him or her to learn your business and your needs.
Constant Contact
With Ruan, you have instantaneous access to your shipment's status. Ruan drivers utilize GPS/EDI-capable devices that link directly to our logistics command center, which you can access anytime through Ruan Track & Trace.
Whether your business is retail, manufacturing, grocery or anything in-between, we're confident we can improve your supply chain and your bottom line.
Request More Information
Fill out the form below to request more information about
Dedicated Contract Carriage