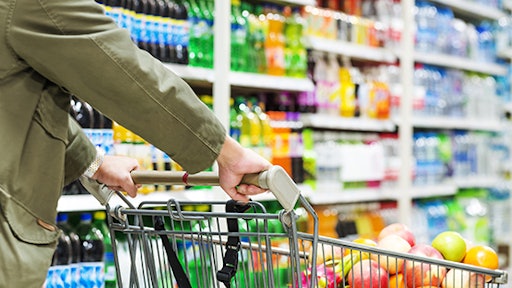 Facing competition from upstart brands, consumer giants are buying growth where it can't be created, reaching a 15-year high last year on dealmaking.
CNBC reports that deals in consumer goods rose 45 percent over 2017. The value of deals raised 190 percent.
Deal reflect an array of strategies, CNBC reports. Some companies are investing in digital companies, while others are emerging in trendy categories like organic food.
Recently, Nestle invested in meal subscription services and Campbell Soup bought organic soup commpany Pacific Foods for $700 million
OC&C Strategy Consultants analyzed the top 50 international consumer goods companies based on their 2017 sales. In their report, 10 of the 23 food and drink companies had declining revenue, but the beer and spirits category fared better.
According to the report, consumer companies had 2.6 percent growth lasts year, while volume raised 0.6 percent. With the boost from dealmaking, companies grew sales 5.7 percent.
In 2016, Anheuser-Busch closed a $100 billion acquisition of SAB Miller. The brewer reported a 24 percent growth rate last year, however, the OC&C estimates that only 5.1 percent of the growth was due to organic sales.
The report found that acquisitions in the beer and spirits and tobacco sector drove industry sales up 21.8 percent.
CNBC reports that food and drinks were responsible for 17 out of 24 divestitures from the companies analyzed. Big players that have a presence across categories have been selling their food businesses and investing in other categories that have more growth and margin potential.
Unilever sold its spreads and dressing business for $8 billion in 2017 and bought out Tazo Tea and condiment maker Sir Kensington's, CNBC reports.