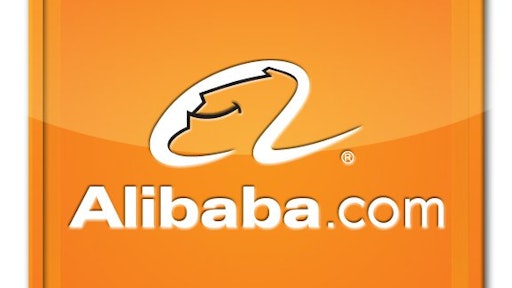 Alibaba Group Holding Ltd. is making its biggest bet yet on the staid world of bricks-and-mortar retailing, as the e-commerce giant spends $4.5 billion to form a partnership with a Chinese electronics chain that once struggled to cope with consumers shifting to the Internet, according to The Wall Street Journal.
The deal is the latest in a wave of big spending in China by Alibaba and its rivals as they compete to hook up China's masses of smartphone users with services ranging from food delivery to movie ticketing to hitching rides. It could also help Alibaba beef up its logistics, a major complication in a country where e-commerce companies are struggling to reach everybody from big-city dwellers to remote villages.
Alibaba said on Monday it would invest more than 28 billion yuan ($4.5 billion) for a nearly 20 percent stake in electronics retailer Suning Commerce Group Ltd. In return, Suning would acquire up to 14 billion yuan in newly issued Alibaba shares, giving it about a 1.1 percent stake in the e-commerce company. The deal represents a net investment by Alibaba of about 14 billion yuan in Suning.
http://www.wsj.com/articles/alibaba-to-invest-4-63-billion-in-electronics-retailer-suning-1439194661
Editors Insight: Alibaba has been exceptionally public in leading the still nascent e-commerce arena. The food supply chain worldwide has much to learn from what Alibaba is doing.
E-commerce is more advanced in China than in the U.S., so there is a good chance that Chinese developments foretell what e-commerce will look like in the U.S. and other markets. There are already signs that one Chinese development – investment in physical infrastructure – is happening in the U.S.: The Silicon Valley Business Journal reported last week that Amazon will be opening a facility in Sunnyvale, Calif.
By investing in China's Suning Commerce Group, Alibaba now gains access to that company's network of distribution centers and more than 1,700 last mile delivery stations. An Alibaba official says customers will be able to have orders delivered as quickly as two hours. This has particular implications for food e-commerce.
(This Wall Street Journal report further notes that JD.com, another Chinese e-commerce player, plans to invest $700 million in a Chinese supermarket chain to enable JD.com to provide fresh food home delivery services.)
Alibaba will be a major player in the global supply chain; the company has not restricted its growth plans to China. It recently opened a cloud computing hub in Silicon Valley, Food Logistics has reported. Hence, the U.S. food supply chain can expect some major competition from Alibaba and other foreign-based e-commerce players. But these investments also spell opportunities for U.S.-based e-commerce companies to expand globally.
Alibaba founder Jack Ma has gone out of his way to encourage U.S.-based exporters to partner with his company in serving the global demand for U.S. products, Food Logistics has reported.
The September issue of Food Logistics will take a closer look at the food and beverage omni-channel. 8-11-15 By Elliot Maras