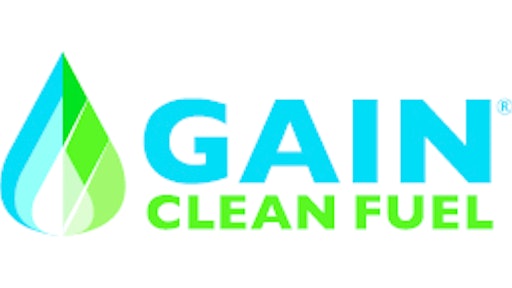 C.A.T. Inc. has signed an agreement with U.S. Oil for the construction of five GAIN® Clean Fuel compressed natural gas (CNG) stations in the U.S. and Canada to support C.A.T.'s recent acquisition of 100 Ryder CNG sleeper tractors. The stations will be located in Toronto, Ontario; Montreal, Quebec; Laredo, Texas; Charlotte, N.C.; and Scranton, Pa.
"GAIN stations have a great reputation of being extremely reliable which is critical as we'll be utilizing CNG for our over-the-road fleet," said Daniel Goyette, president of C.A.T. Inc. "The partnership with U.S. Oil is critical to our business needs. These new stations will be strategically located and pair well with existing GAIN stations throughout the country to create the nationwide network we need." U.S. Oil currently has 38 GAIN stations in operation or under construction. "We understand the importance of CNG in our industry, and this partnership is very important for C.A.T. and our company's commitment to the future," Goyette added.

C.A.T., formerly known as "Canadian American Transportation C.A.T. Inc.", recently signed an agreement with Ryder for the lease of 100 sleeper tractors operating on CNG. This comprises nearly a third of C.A.T.'s fleet of 325 tractors. "There are so many benefits to using CNG and we want to be sure were are leveraging the benefits to better serve our customers," Goyette explained. C.A.T. serves the automotive, appliances, paper, and food service industries in the United States, Mexico and Canada through its six terminals located in North America. The agreement with GAIN will build on their ability to reach all regions of the country with their trucking operations.

Bill Renz, general manager for GAIN® Clean Fuel, sees the partnership as a game-changer for the industry. "Many carriers do small, incremental conversions to their fleets," Renz explains. "To make the decision to convert 100 trucks at once is a true testament of significant benefits CNG offers carriers and U.S. Oil is working hard to ensure that the network is in place for carriers to benefit from it. That network now includes Canada."
Among the main advantages for fleets converting to CNG is that it is a cost-effective alternative to diesel fuel, offering major savings and lower CO2 emissions. Another significant advantage with CNG is that it is domestically produced. This provides price stability when compared with diesel fuel which is influenced by the price of oil on the world market.

In the past few months alone, U.S. Oil celebrated the grand opening of six GAIN stations. "We are really seeing a desire by carriers to expand their use of CNG," Renz explained. "We believe the trend for CNG conversion will continue to grow, and we are building a network that will allow carriers to more easily make the decision to convert."

The new stations, like all other GAIN stations, will provide easy-access, fast-fill capabilities. The station will also have fleet card acceptance capabilities for trucker convenience and provide reliability to insure that fleets have a consistent fuel source.

A complete list of GAIN® Clean Fuel stations can be found at www.gainfuel.com.