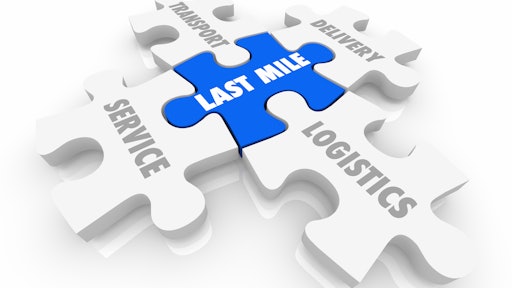 iQoncept - stock.adobe.com
In recent years, there has been a significant shift in consumer preferences toward the direct-to-consumer (D2C) ecosystem. This has resulted in a surge of new and little-known brands meeting the demands of consumers. However, managing logistics has emerged as the biggest challenge for these brands across categories, from warehousing and inventory management to last-mile delivery and reverse logistics. To tackle this, D2C brands are partnering with third-party logistics (3PL) providers to improve the customer experience.
Challenges for D2C ecosystem
The D2C ecosystem faces various challenges, with logistics management being the most significant. The complexities involved in managing warehousing, inventory, last-mile delivery, reverse logistics and other operational tasks are driving most brands toward 3PL services, which are perceived as a safer and better option. However, with numerous players in the market, including 3PL aggregators, independent courier companies, e-commerce marketplaces and local delivery services, choosing the right partner can be a daunting task.
Effective logistics management is crucial for the growth of D2C brands. The success of these firms depends on the size of their customer base and their ability to deliver products to as many pin codes as possible. Therefore, partnering with the right logistics provider can help brands expand their geographical reach and explore new revenue streams. Moreover, reliable logistics partners can ensure fast and even free shipping, as they have expertise in areas such as storing and packing.
On the other hand, if logistics go awry, it can have a detrimental impact on a brand's image and reputation, which can lead to long-term business losses. Many D2C brands rely on word-of-mouth promotion to attract new customers and boost sales. Thus, logistics-related issues leading to bad publicity can severely damage a brand's reputation and business opportunities.
In the D2C space, fast-moving consumer goods (FMCG) and perishable products constitute a significant proportion. Therefore, delays or failures in the supply chain can cause product depreciation and result in significant financial losses. Thus, logistics management is a critical aspect of the D2C ecosystem that can make or break a brand's success.
How 3PL companies help deliver food
A report says 3PL logistics firms have come a long way in India. With customers taking to online shopping, 3PL shipments have increased manifold in the past three years.
Cost escalation in logistics can be attributed to various reasons. First, it depends on increase in order volume, especially higher e-commerce sales and scale of operations. Second, higher wages because of manpower shortage, high warehousing and transportation costs and inefficient management can lead to more spending and delay business growth. By streamlining these costs and enhancing supply chain efficiency, D2C brands can adjust their operations and improve their revenue margins.
Having a reliable 3PL partner can help companies manage their logistics more effectively. For those who feel that automation may be too expensive, outsourcing to a 3PL company may be a viable option. These companies often provide shopping carts, shipping partners, and customer care teams, allowing businesses to have complete control over their operations through a computer screen. This will enable companies to focus on developing their core products and building their brand for future growth.
According to industry experts, 3PL logistics companies have made substantial progress, including expanding their reach to more pin codes and enhancing their ability to manage returns. Many technological interventions have also been introduced to improve logistics operations. To achieve same-day deliveries, it is essential to be closer to customers from a delivery or dispatch perspective. This approach can lead to faster delivery times and more accurate predictions of stock flow. To achieve this, companies are exploring ways to connect with existing last-mile delivery options instead of creating new dispatch networks. This strategy can help fulfill late orders while keeping costs low.
Optimizing deliveries for D2C food and beverage
India's food and beverage industry is not only vast, but serves a wide range of consumers, too. A report says India's food and beverage industry is the fastest-growing market, and by 2026, is likely to reach $156.25 billion. D2C startups are making their presence felt across the food and beverage industry, from kids' favorite snacks to ready-to-cook meals. Whether ordering online or purchasing from department stores, the availability of these items to end consumers depends on a smoothly functioning supply chain ecosystem. Any disruption in any aspect of this ecosystem can lead to consumers seeing messages like "product unavailable" or "out of stock."
Optimizing deliveries is crucial for the success of any D2C food and beverage business. On-time deliveries regardless of categories be it perishable products or packaged products is essential to maintain customers interest with the brand. In addition to this, clearly visible compliance with food safety and transportation regulations on packaging and invoice will improve customer trust.
These brands should focus on providing flexible delivery options of their products. Website/app integrations with various logistics service providers like same-day delivery, express delivery, and scheduled delivery to cater to the diverse needs of customers. This can help improve customer satisfaction and loyalty.
Conversations with 3PL partners to derive a mechanism to track and monitor the packages in real time in addition to quickest route planning for B2B deliveries will enhance faster product disposal in the hand of end users.