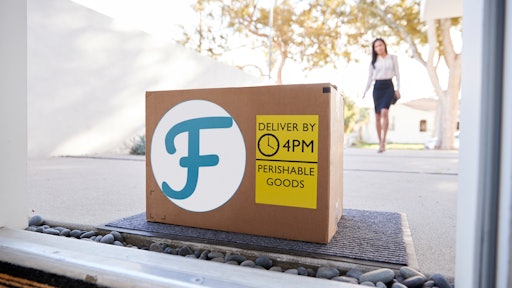 Gray Growth Logistics
The 2021 holidays are expected to round out a very big year for e-commerce. Online retail exploded over the past two years, thanks to the Coronavirus disease (COVID-19). According to Digital Commerce 360, shoppers spent $792 billion online in 2020 in the United States alone. And, while figures for 2021 obviously can't be finalized yet, eMarketer expects online spending to exceed $930 billion.
Consumers are buying all sorts of things over the Internet. Online shopping has grown in popularity for years, but now, spurred on by the COVID-19 pandemic, it's seeing a tidal wave. Shoppers are using buy-online-pick-up-in-store (BOPIS) to retrieve groceries and other items.
What's more, this shift in shopping habits appears to have staying power. In spite of pandemic protocols easing, Adobe expects online retail expenditures to top $1 trillion in 2022.
The e-commerce explosion coincides with another change in shopping habits. Prior to the onset of the pandemic, more than half of most Americans' food budgets went toward restaurants. Then nearly overnight, nearly all of those dollars moved toward meals cooked at home. Remember last spring when grocery shelves were empty for weeks?
As with any disruption, there's a ripe opportunity to enter the market. Nowhere has this been more true than with subscription boxes. This service experienced massive growth in the wake of the pandemic.
As with "regular" e-commerce, demand for subscription services is only going up. IMARC Group finds that, globally, subscription products were worth $18.8 billion in 2020 and will grow by 20% per year through 2026. It also shows spending on food and meal kits will exceed all others, including alcohol and technology.
Figures like these make a great case for entering the subscription meal market. But companies looking to pivot tend to find the logistics of e-commerce challenging, if not overwhelming. There's order management and fulfillment, packaging requirements and transportation to figure out. On top of that, food retailers have to stay on top of temperature requirements.
Click here to hear more about how new consumer and retailer trends change the supply chain:
Fortunately, there's a solution that doesn't involve managing logistics in-house or giving up on new ventures altogether. Food e-tailers can contract out their operations to a third-party logistics provider (3PL). The services a vendor provides might include fulfillment, storage, order management, procurement or transportation. These firms have a corner on logistics and are uniquely positioned to address any challenge, leaving you to focus on growing your business.
But, finding the right 3PL comes with its own set of challenges. For starters, picking a logistics partner requires a lot more than a Google search. There isn't a complete list of 3PLs anywhere. There aren't any reviews and some firms don't have any online presence at all. So much for the usual vetting process. Finding a 3PL can be a challenge, let alone choosing the right match.
Plus, choosing a 3PL with a poor track record or little experience with your product can have deleterious consequences. If your logistics vendor gets orders wrong or has an unaccounted for temperature excursion, it can lead to unhappy or, even worse, sick customers. And, that means expensive order replacements and bad reviews for you.
By asking the right questions, you can find the right 3PL partner. Here are five questions to ask:
1) What's your experience with temperature-controlled products? Shipping cold and frozen food requires additional maintenance and know-how beyond the usual logistics challenges. Find out what temperature-controlled items a prospective 3PL has handled in the past. Vendors should be familiar with different packaging materials and understand what items can be packaged together. For that, a 3PL must have this experience.
2) What are your food safety protocols? Safety is paramount to your customers' health. You don't want to be the subscription that gave a customer food poisoning. It just takes one spoiled or allergen-containing package to get a bad review and go through an expensive replacement process. Ask whether a prospective 3PL has received a Safe Qualified Food certification at their facility and if are in compliance with the FDA's Food Safety Modernization Act.
3) Who have you worked with previously? Nobody wants to be the trial run. Find out how many other brands a 3PL has worked with in this vertical in the past. Don't be shy about asking for references or examples of prior experience. Temperature-controlled items such as food have specific requirements that a logistics partner cannot afford to cut corners on.
4) Can I grow in my target market? How close are your 3PL's distribution centers to your target customers? Is it willing to set up a new warehouse within a closer range? If you provide a frozen product, it needs to be delivered within a two-day window before it starts to thaw. Make sure a 3PL partner has a plan to avoid spoiled deliveries.
5) Will you grow with me? This especially matters for startups or companies pivoting into direct-to-consumer shipping. Some 3PLs only work with large clients who can provide a consistent forecast each year. Smaller players will want to find a third-logistics vendor that is willing to grow with them. Flexibility is the name of the game.
Addressing logistics can feel like a Herculean task, but it doesn't have to be. By addressing these areas, you are taking huge steps toward ensuring a successful partnership and business venture.