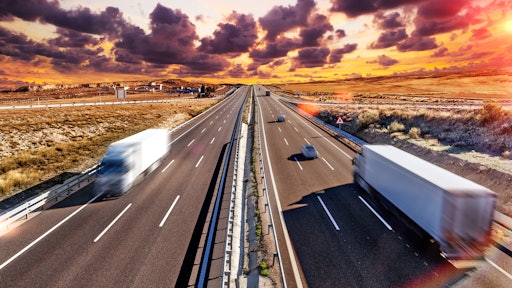 carloscastilla
Even before the Coronavirus disease (COVID-19), onboarding drivers and employees in the third-party logistics (3PL) space dramatically changed throughout the past few years due to changing factors of the modern-day supply chain, like the adoption of technology, an increase in safety and the driver shortage. In the current complex supply chain environment, a strong training program is paramount for a fleet.
"Training expectations and requirements is one part of onboarding that has changed drastically in the last decade," says David Gairhan, VP of operational excellence at Capstone Logistics. "With the increased complexity of modern supply chains, it's become critical to immediately acclimate new associates with robust, formal training programs. At Capstone, our training programs have become a competitive advantage. We've increased the amount of hands-on training and daily oversight to ensure our new associates are set up for success."
Many 3PL companies, like Lineage Logistics, revamped their training processes into a full educational program to prepare employees for the job at hand.
"Three years ago, we implemented a multi-day onboarding program to educate new employees – first on Lineage's safety requirements, which is mission-critical part to our operations, and second on our culture, values and purpose, which is to transform the supply chain to eliminate waste and help feed the world," says Sean Vanderelzen, chief human resources officer at Lineage Logistics. "Beyond the first three days of intense training, we have 30-, 60- and 90-day trainings as well as floor trainers to assess and manage productivity in each of our over 330 warehouse facilities. Based on productivity levels and work performance, employees may receive additional training, depending on their needs and responsibilities. Lineage's formalized and targeted training program marks a change from where we used to be and differentiates the company from most of the chain."
The growth of the supply chain not only pushes companies to develop greater training programs, but also attracts individuals from other industries into the sector.
"We are finding amazing employees that were in industries outside of logistics that have many of the skill sets that we are needing to service our customer base," says Konrad Warzycha, director of food and beverage at EASE Logistics. "Attracting people that would not typically think about being in logistics and getting them to buy into the culture and common goal is a huge win for EASE."
Despite all the innovation though, there is still a significant driver shortage especially in the cold chain as online ordering becomes more of a trend.
"Just in general, it is a tougher space to not only gain but more importantly, maintain employees," says Shannon Nute, marketing specialist at FW LOGISTICS. "The sheer fact of the environment's temperature range is tough. Luckily, our systems such as voice picking and scan guns, help the situation with efficiency. In the past, we didn't have the technology."
Click here to hear more about recruiting younger generations in trucking:
Enter COVID-19
These changes were rampant throughout the 3PL sector before the COVID-19 pandemic took hold. But, once the pandemic upended daily life and typical supply chain operation, onboarding changed once again, but this time with instant and significant demand increase. The need for drivers increased while the idea of safety completely changed, forcing employees to remain as separate as possible. Managers immediately rethought the hiring and training process.
"There have been two big challenges that COVID has brought on for us," says Nute. "One is the increase of volumes for clients, that are now shipping eCommerce meals and the other is striving to maintain our employee's safety. We know that our number one asset, our employees, need to be protected to be successful. So, they have been our main focus."
The need to hire increased, but so did the need to remain socially distant.
"COVID has certainly impacted the way in which we connect and communicate with applicants," says Gairhan. "We have had to become more creative in sourcing and attracting talent. For example, we are now doing a virtual and socially distant recruiting activities, like virtual meetings and job fairs and drive-thru job fairs.
"Maintaining a safe work environment has also become critical during the COVID-19 pandemic. With our new safety protocols in place, conducting in-person interviews and tours on-site is not possible. This presents a challenge because we can't see how each candidate will react in the actual work environment. This means it's more important than ever to ensure we're attracting the right candidates and doing thorough behavioral assessments (like Predictive Index Assessment and PXT Select) in interviews," adds Gairhan.
Virtual interviews are the most common new practice, but some companies are even trying drive-up interview options and using technology to change in-person processes.
"COVID-19 has most significantly changed the interview process prior to onboarding," says Vanderelzen. "We undertake additional remote work with candidates leading up to an interview, and the formal interview itself has changed considerably. Since the beginning of the pandemic, we have been conducting virtual interviews, like the majority of companies around the world and some facilities are conducting drive-up interviews where applicants remain in their car. We are now able to conduct on-site interviews, where appropriate, with the necessary safety considerations in place."
"Face-to-face interviews at Lineage require social distancing, wearing a mask and temperature checks, among other measures," he adds. "We also have an application process that uses QR codes for access to digital applications as opposed to paper."
Remote processes are also prevalent in training, not just in hiring.
"The COVID-19 pandemic has forced fleets to get creative with their onboarding strategies," says Brett Stevenson, director of business development at Idelic. "Generally, this has entailed adopting technologies that enable remote training and onboarding programs. Some of our partners like Luma, PRO-TREAD, Vertical Alliance and CarriersEdge have been wonderful at providing fleets with the onboarding curriculum they need. Essentially, one of the biggest changes with the COVID-19 pandemic is the need for trust more than ever before. Drivers are trusting their managers to do what they can to keep them safe out there, and managers are trusting their drivers to follow their guidelines and be engaged when taking digital training."
The right fit
Despite COVID-19, the values companies seek in drivers and employees remain the same; someone who can fit in well with the company's unique culture and a strong work ethic.
"Long-term success in hiring depends on thoroughly and transparently analyzing an applicant's fit for the job," says Gairhan. "Being smart or motivated does not guarantee success in every job role. Our goal is to be more discerning upfront and fill openings with the right candidate every time.
"We do this by focusing on candidates with sustained work in challenging environments rather than searching for ones with the exact experience as the job description. This not only opens the playing field to more candidates, it also helps us find candidates who have a suitable temperament for the environment. We feel it's important to find candidates with the right attitude. It is far easier to teach the tactical part of a job than to retrain a new associate's disposition or work ethic," Gairhan adds.
For Lineage, having the same values about the bigger of the job is the most important quality in a candidate, says Vanderelzen.
"At Lineage, we look for people who want to do jobs that relate to our purpose – it's so important they understand the bigger picture, that we're handling the food our friends and families eat every day," he says. "Today, Lineage has a very hands-on experience driven by an analysis of data and interviews. We recently set out to evaluate why and when people left the company, as well as the constants and variables related to retainment. Once we had this data, we visited several facilities and interviewed employees to understand their background and experience.
"The analysis led to a more robust onboarding program and a standardized interview process, while also telling us how each facility is structured," he continues. "As a result, we now have supervisors involved in the hiring process because they have the deepest understanding of the jobs and because it creates a sense of ownership in their own role. Another improvement to the program is our post-onboarding process with floor trainers, who assess and manage productivity in each of our warehouse facilities. They pick top performers and lower performers by productivity data and provide reinforcing and developmental feedback as well as additional training, if necessary."
Having shared values as a quality in a candidate is important for many 3PLs.
"At EASE, we want to make sure that not only is the employee a right fit for us, but also that we are the right fit for the employee," adds Warzycha. "Our mission is to passionately deliver reliable logistics solutions creating an unrivaled customer experience. We believe that this can be accomplished by hiring employees who share our common values. We want employees who are genuinely enthusiastic, passionate, reliable, responsive, loyal and effective communicators."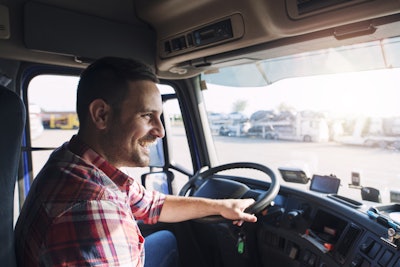 Bringing a new employee into the workforce is an extremely delicate process regardless of a pandemic. Stevenson emphasizes the need to have a consistent message from the hiring process into the work experience.
"With any onboarding program, you risk failing to push a consistent message out to the drivers you hire," he says. "You have to ensure that your fleet's trainers, safety managers, and dispatchers are conveying the same job expectations to every driver they onboard. That message has to match the message from recruiters before they were hired. If you don't, then you risk creating an expectations mismatch between your new driver and their new role, which can disillusion them and make them likely to turn over."
The various factors affecting supply chain will impact onboarding far into the future.
"The rise in e-commerce is also increasing demand for labor and driving up overtime hours, which has resulted in an increasing number of people Lineage needs in the long term, particularly in the major metro areas where we operate," says Vanderelzen. "As a result, we are seeing increased pressure on recruitment and retention, higher demands on productivity and greater output from facilities. Lineage has always been focused on transforming the supply chain. Now, it is even more important that we continue our work to partially automate traditional buildings to meet productivity demands in the current labor market conditions.
"We are focused on automation within those positions that require more time in the freezer or case-picking," he adds. "However, Lineage will always continue to focus on retention as a guide to our onboarding. We have already reduced turnover by 25% in the past two years and will continue to focus on this declining trend in the future, knowing that it is always better to retain the awesome people you have."
Whatever the future holds per pandemic, the supply chain and its training processes will be forever changed.
Companies in this article