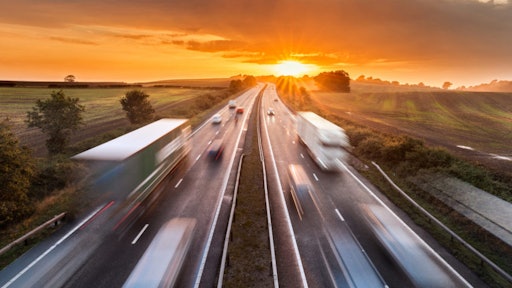 DAT Solutions
In 2020, fleet managers will take a measured approach to investments, allowing them to respond to an uncertain economic environment. And, it's the uncertainty that's prompting many fleet managers to consider longer term investments in technologies designed to improve fleet performance, regardless of what type of economic and competitive environment fleet operators find themselves in.
In fact, over 60% of fleet operators plan to increase their investments in technology over the next year, with goals such as tracking drivers, vehicles, cargo and other assets in near real-time, according to Susan Beardslee, principal analyst for freight transportation and logistics for ABI Research, Oyster Bay, N.Y.
"No singular technology will address every need or provide the same benefit to every fleet," she adds. "To succeed, they will need to develop greater knowledge of the fundamentals at a minimum and form trusted relationships with external experts."
At the same time, fleet managers want to manage their operating costs, whether it is for their own private fleets or for the contracts and spot engagements in which they engage outside logistics providers. Fortunately, technology provides benefits for cost and asset management.
Here are six fleet management trends and technologies likely to impact the 3PL and refrigerated logistics industry in 2020:
1. Rate management
Key challenges for shippers, for-hire fleets and private fleets that use for-hire resources are volatility and uncertainty.
"In the last three years, we've experienced both the lowest and the highest transportation rates on the market," says Ken Adamo, chief of analytics at DAT Solutions, Beaverton, Ore. "The challenges for fleet managers using outside services is to find ways to mitigate the uncertainty in rates."
Historically, companies like DAT have provided rate information for shippers and transporters for making transportation transactions, managing costs and entering optimal contracts or spot assignments.
In January 2019, DAT partnered with Knight-Swift Logistics, Phoenix, Ariz., for a pilot program designed to produce advanced predictive rates for freight that will aid in future forecasting.
"The best predictor for future rates is historical rates," says Adamo. "We use these rates to help shape data models that take into account seasonality, day of week, week of month, etc., if for example, you are shipping produce."
Perfecting a rate forecasting engine is an iterative process.
DAT plans to use machine learning to detect patterns in data that can lead to new insights about future rates and trends.
The company also plans to develop software-based algorithms that can perform tasks such as predicting spot truckload freight rates; identifying historical, current and future market conditions; and availing greater visibility in the supply chain about where loads are located and when they will be delivered.
"There are always uncertainties, and no forecasting system is perfect," says Adamo. "If through continuous refinement we can reach 70-90% accuracy in our predictions, this will provide a valuable forecasting tool for fleet managers who do not have access to these predictive insights today."
2. Logistics optimization
On a hot day in July 2019, sensors saved an Atlanta-bound truckload of lettuce from spoiling. The truck's cloud-based transportation management system (TMS) was integrated with the sensors, alerting the manager when environmental controls for the lettuce failed. Worried that it would spoil en-route, the manager re-routed the truck to a more proximate location, where the produce arrived safely.
For produce and other temperature-sensitive goods, sensor-based intelligence down to the single pallet or package level in a truck will be a goal in 2020, as will telematics being collected from truck-based sensory systems that were initially implemented for ELD compliance in 2017.
These technology capabilities will be enhanced so that traffic, weather and conditions can be gathered from sources outside of sensors, integrating into a single data repository that reports through central fleet management software.
3. Sustainability
In September 2019, Amazon ordered 100,000 electric delivery vans, further influencing many fleet managers to take note of their fleet's environmental impact. With fuel comprising nearly two-thirds of vehicle operating costs, more fleet managers are considering moving toward electric vehicles. That's because e-vehicles cost less to refuel, have longer life cycles, require less maintenance and feature lower carbon emissions.
Monitoring driver behavior through sensor-generated data, such as the time trucks are left idle or the speed at which drivers drive, also enables fleet managers to reduce the fleet's overall carbon footprint and fuel consumption.
Reducing fleet carbon footprints is not only good business, but it also puts companies in a leading position for when government regulations become more stringent, as the effects of climate change become more prominent.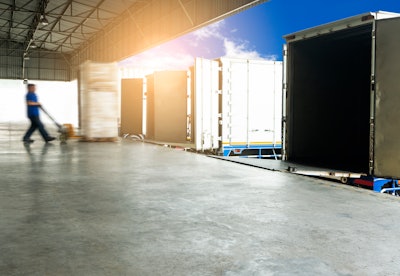 4. Asset management
Fleet asset management is a cornerstone of a well-run fleet. That begins with knowing where your assets are.
To obtain real-time locational information about fleet vehicles, fleet managers have equipped their vehicles with GPS tracking sensors over the past few years. If the sensors are part of a TMS that the company runs, integration isn't an issue. However, many companies already have tried and proven older systems, so integration of new tracking technology is still on 2020 project lists.
In 2020, the integration of fleet tracking is likely to extend even further, such as leveraging GPS tracking data to enable business partners or customers to also have visibility of particular fleet vehicles.
At the same time, more data is being appended to GPS locational tracking. For example, a truck driver can snap a photo at a certain location and upload it to the central TMS system. If there is an incident or an accident that management needs to be informed of and act upon, management can receive visual information in near real-time.
5. Fleet life-cycle management
The other side of fleet asset management is maintaining fleet vehicles, so managers know when they need to be replaced.
The rule of thumb is that maintenance comprises 11% of a truck's total cost once it hits 500,000 miles. This places maintenance third behind fuel consumption (61%) and depreciation (25%).
Companies that wish to avoid high maintenance costs and downtime will opt to replace aging vehicles more aggressively, thus protecting the safety of the driver in the long run. Those who choose to delay major capital or leasing expenses will use their vehicles as long as they can.
Between these two extremes are fleets that balance the value of new, low-maintenance vehicles against the value of vehicles with extended life cycles that can defer purchases or leases. Based on the nature of the business and the fleet, fleet managers and financial analysts have to determine the optimal mix of new and older vehicles in fleets.
Fortunately, more information is available to assist fleet managers in making a data-based determination on which vehicles to keep and which to replace.
Fleet management software providers also include fleet life-cycle analytics as part of their offerings. In 2020, more fleet managers will elect to use analytics as an aid to fleet vehicle life-cycle determinations.
6. Move to more predictive maintenance management
Historically, fleet maintenance has been scheduled and administered by looking at miles traveled or hours operated.
A combination of Internet of Things (IoT) and outside data that is now available on fleets can be aggregated into a common data repository and queried by analytics software that comes up with optimal predictive maintenance recommendations.
By anticipating maintenance needs before they occur, fleet managers can prevent vehicle downtime, save on labor and even avoid the need to store spare parts in cases where the parts are not likely needed.