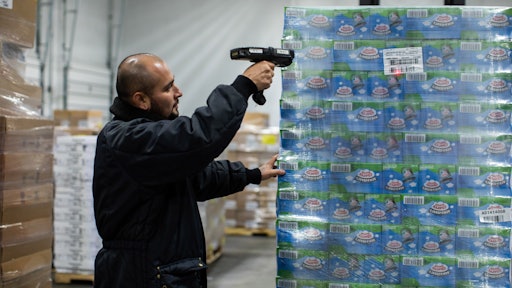 First-class airline passengers likely have no inkling as to the extent of the behind-the-scenes logistics expertise that goes into delivery of their on-board gourmet meals. The effort is considerable. U.S. West Coast third-party logistics provider Weber Logistics is a specialist in this area, delivering food to a major airline, ranging from filet mignon and lobsters to Godiva chocolate squares to wine and beer. 
Weber, based in Santa Fe Springs, California, serves the airline at a dozen western U.S. airports, including Hawaii. And because of its location in the Pacific time zone, is on standby to service the airline nationally on a contingency basis. [Weber isn't permitted to identify the airline due to confidentiality agreements].
David Hooper, Weber's director of operations, says that in addition to the food storage and handling requirements, servicing a major airline requires a logistics provider to be flexible and nimble to adjust to the daily changes in volume. About 30 percent of the food Weber supplies to the airline is considered temperature-sensitive. This includes all of the meats, seafood, bread, processed meals, dairy products and bottled water.
"If you can get it on a flight, it comes from us," Hooper says. "We do multiple temperatures, so we have freezers at minus-20 degrees Fahrenheit for their ice creams. We handle their chilled products at 32 degrees for cheese, yogurt and other dairy products. We also handle all of their dry goods."
Weber Seeks Continuous Improvement Amid Constant Change
Hooper says Weber is constantly seeking continuous improvement, whether it be from a productivity and picking standpoint, or something in regards to storage. A major factor is ensuring that warehouses always have the proper storage configuration.
"We even work with our customers on their inbound products and demonstrate how they can better utilize trailers and containers and avoid damages to help mitigate their transportation costs," Hooper says.
The major challenges in supplying an airline is dealing with how to handle constantly changing inventory and also preparing for the seasonality of airline food service. Also, the airline occasionally changes vendors. When that happens, Weber must adjust accordingly. The airline picks the vendors and it is Weber's responsibility to build working relationships with them.
"When vendors change, so do their pallet heights, and other things as well," Hooper says. "If we weren't continually improving our processes, we would not have had them for a partner as long as we have."
Weber has to be prepared to provide same-day service in fulfilling outbound orders.
"We get a lot of orders the same day because the demands from the stations are regularly changing and they are running out of stuff," Hooper says.
When the airline submits an order to Weber, it normally picks that order according to temperature zones and stores it for the outbound shipment. It is then loaded into Weber's trailers and its drivers deliver the order to individual airports.
When menus change due to seasonality, Weber usually receives about 30 days' notice. For example, with summer approaching, Hooper says the airline will be ordering much more beef than it does the rest of the year.
"We will get the product list from [the airline], letting us know these are going to be the seasonable items they will be carrying through the summer," says Hooper. "We go through the warehouse and re-establish our pick fronts and pick lines in accordance with that demand so we can serve them without any issues."
Weber Logistics operates 12 high-velocity warehouses, most in the L.A. area, serving customers such as Haribo, the gummi bear company, Godiva, Hershey's and Nestle

Airline menus also change based on holidays.
"For us, it is really about managing our pick fronts and pick paths, as well as configuring storage inside the warehouse," Hooper says. "Because it's an airline, you have to be flexible and nimble with the daily change in volume."
Weber operates 12 high-velocity warehouses, ranging from 60,000 square feet to 330,000 square feet. All are registered with the FDA and all but two are AIB certified. Most of the warehouses are in the Los Angeles and Inland Empire areas [east of Los Angeles]. The largest facility is in Eastvale in the Inland Empire. Weber also operates its own regional fleet of trucks.
Weber serves an array of other well-known food clients, including Haribo, the gummi bear company, Godiva, Hershey's and Nestle.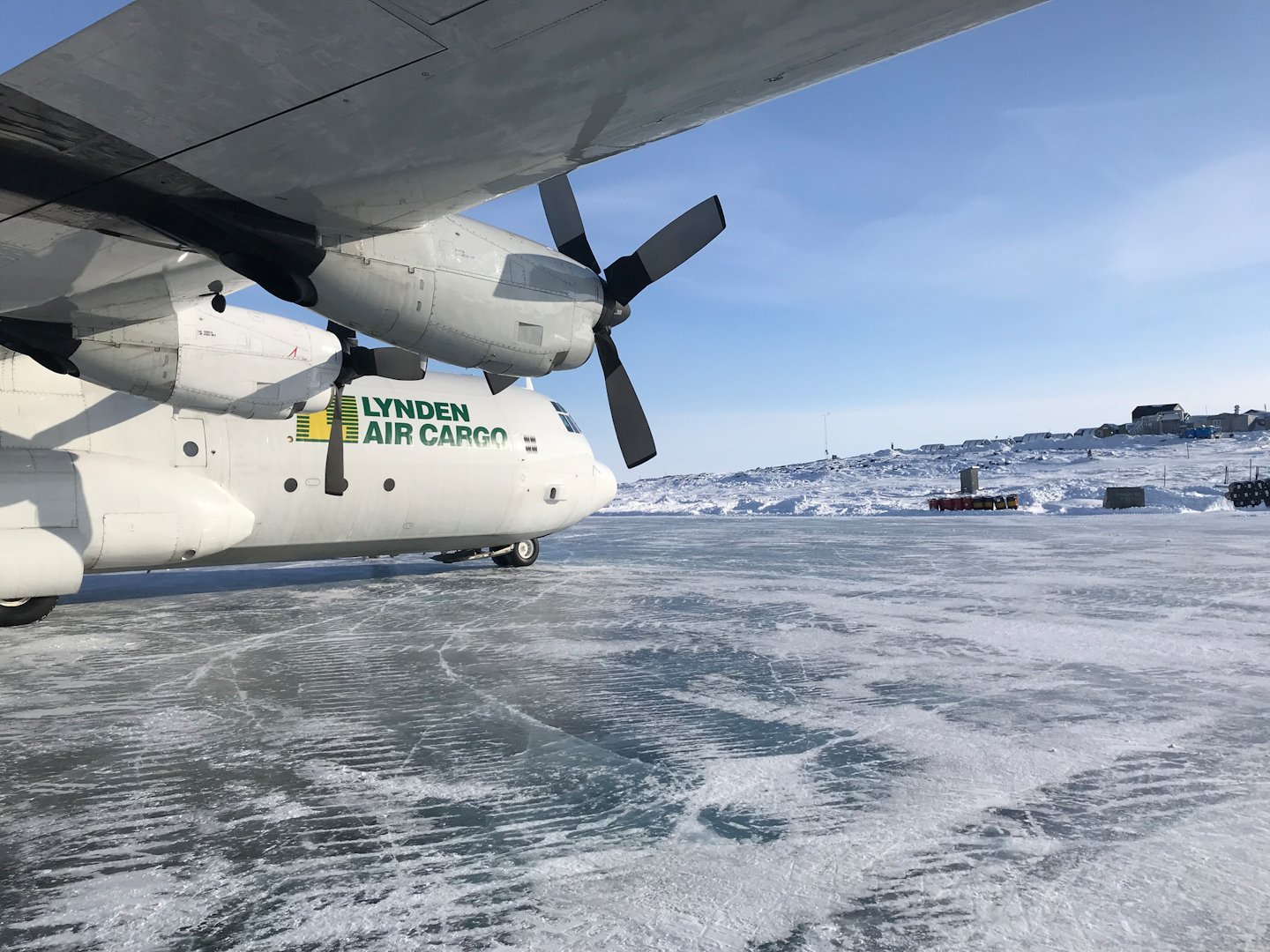 Lynden Delivers on Temperature 
Freight shipping and logistics specialist Lynden provides temperature-controlled transportation of food and other perishable commodities by air, land and sea throughout the U.S. Bill Johansen, president of Brown Line LLC, part of the Lynden family of companies, says Lynden has written procedures for safe handling of everything it transports. This includes training, trailer sanitation, temperature verification, recordkeeping, on-site controls such as facility security, in-transit controls, and notification of all parties associated with any potentially adulterated shipments.
"We utilize satellite tracking on all our vehicles," Johansen says. "We have upgraded our refrigeration units with StarTrak, a system that is capable of sending alerts to our dispatchers, drivers or shop personnel if any unit is not maintaining the temperature set point of the refrigeration unit. We can also adjust the temperature on a unit remotely, if needed."
Johansen says the handling of high-end, specialty refrigerated cargo has evolved over the years. The FDA's Hazard Analysis and Critical Control Point (HACCP) system has had a major impact on carriers as companies that are involved in growing, processing, manufacturing, distributing and merchandising and preparing foods for consumption.
This group includes retailers and foodservice companies as well, he says. Companies that are required to implement a HACCP plan can specify what and how goods are transported and refrigeration requirements, which can be problematic to carriers as the individual companies set their own standards.
While one company may specify product must be received between 34-degrees and 38-degrees Fahrenheit, another company shipping the same items may specify 34-degrees to 35-degrees, Johansen says. These companies are in violation if they fail to maintain the temperatures set forth in their HACCP plan, even if the product was still kept safe.
Lynden continues to see growth in temperature-sensitive products. Johansen says consumers are more knowledgeable today about food quality and health choices. They are trending away from processed foods in favor of fresh products, which they consider to be healthier options.
Transport of seafood, meats, dessert items, ethnic foods and organic foods continue to provide growth opportunities as consumers become increasingly cognizant of food quality, he says.
"We are part of a global economy, and that is reflected in consumers' food preferences and the demand for greater diversity," Johansen says. "Forty years ago, if you wanted seafood in San Francisco, the majority of the product offered was from local waters or the Pacific Northwest. Now, consumers want and expect more choices, and seafood products from around the world are flown in daily to satisfy the demand for exotic products that are not harvested locally."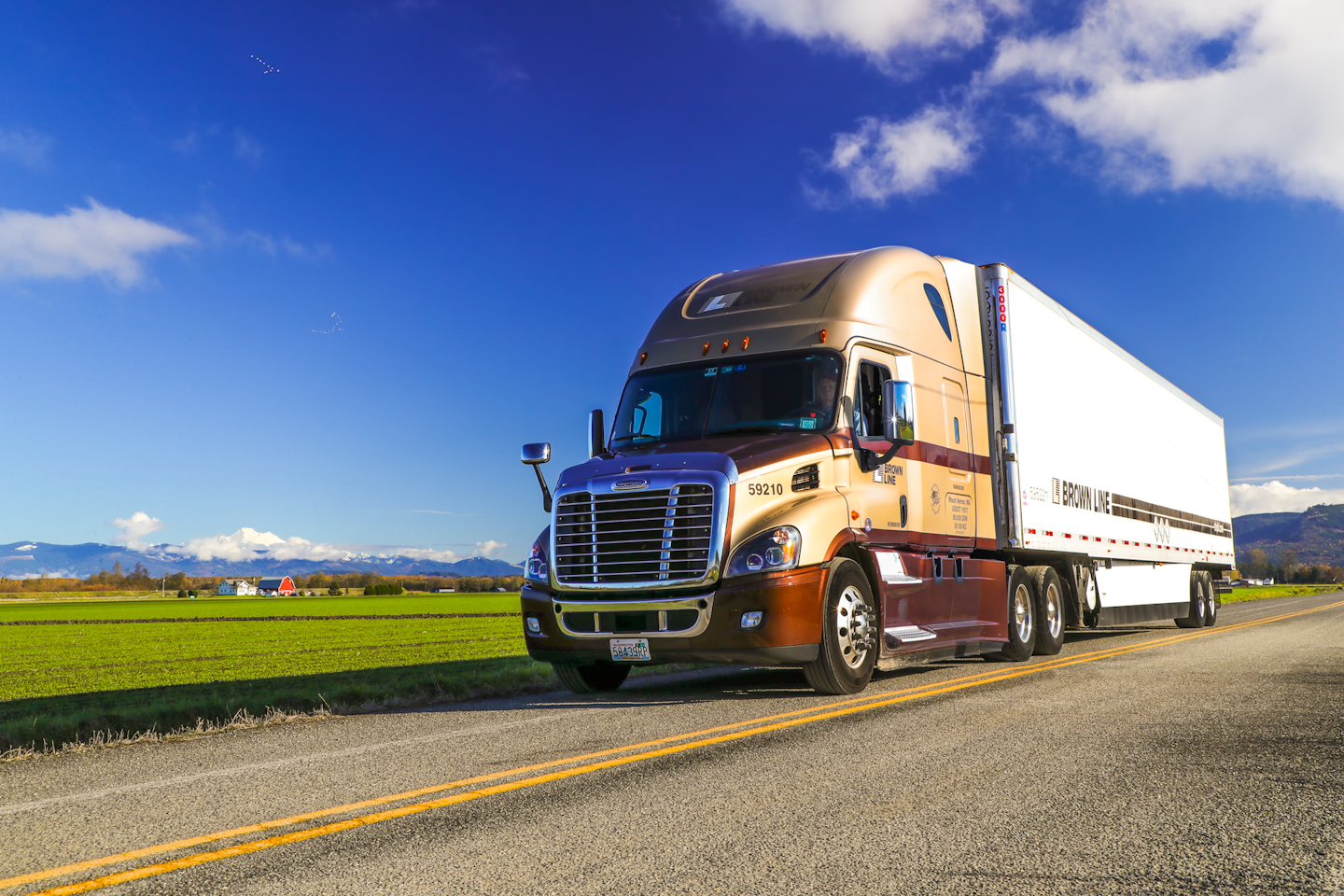 Johansen says Lynden sees both challenges and opportunities in transport of temperature-controlled food.
"The demand for more global imports has diluted the product market for locally sourced product that traditionally served our markets within the U.S.," Johansen says. "Consumers now have a variety of species and products from anywhere in the world. We also have opportunities as more goods are imported and exported. Where we have seen growth is transporting these goods to outbound shipping locations and additional imports, which land in the U.S. that require distribution throughout the U.S. and Canada."
John McCurry is an Atlanta-based writer specializing in logistics and manufacturing. He is a former editor of Air Cargo World magazine.