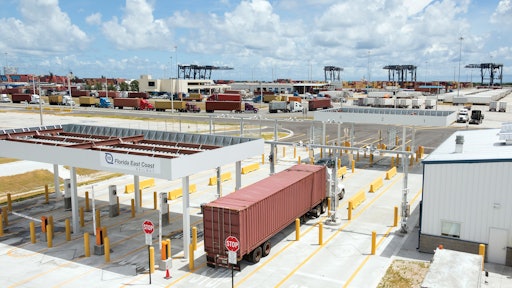 The global food supply chain is arguably one of the most vibrant industries operating today. It's no wonder considering humans' relationship with food, which is both basic and complex. Food sustains life, yet it is also pleasurable, even decadent, at least for most of the developed world. Food is also social, communal and ceremonial. It can be healthy and nutritious or over-processed and tasteless. Sometimes we eat on-the-go, other times we cook from scratch and savor every bite.
Meanwhile, how we grow, process, transport, warehouse, sell, consume and dispose of food is in the midst of radical change. There is not one aspect of the global food supply chain that is untouched by transformations taking place in agriculture, weather and climate change, regulatory compliance, labor, consumer preferences, sustainability, technology, and retailing.
Following are a handful of observations I compiled, all of which are part of the larger story about what's important to the global food supply chain now and what we're likely to see more of in the coming year. On the subsequent pages, Elliot Maras, managing editor, takes a close look at Target Corp.'s strategy to build a competitive and reliable food supply chain after several missteps, while Eric Sacharski, assistant editor, serves up the Top 10 Food Logistics stories for 2015—
Lara L. Sowinski, editor-in-chief
Rail on the rebound
The rail sector embarked on a comprehensive "improvement plan" in recent years that involved network and infrastructure upgrades, along with new equipment and more employees aimed at recapturing a piece of the growing volume of freight moving in and out of North America, particularly intermodal freight that included everything from consumer goods to fresh and frozen food and all kinds of beverages.
Railroads understood that it wasn't enough to simply transport freight; they needed to adhere to just-in-time requirements and do so with minimal damage too.
There are plenty of bright spots that illustrate the success of the rail sector's efforts.
One is Florida East Coast Railway (FECR), whose 351-mile rail system runs along the east coast of Florida, connecting shippers and freight from PortMiami, Port Everglades, the Port of Palm Beach and JAXPORT to global markets and customers.
Dixie Egg Company, one of the largest egg producers in the U.S., relies on FECR to transport reefer trailers of fresh shell eggs from Jacksonville, Fla. to Miami. Initially, Jacques Klempf, CEO, was hesitant to include rail as part of the company's transportation strategy. But, he praises FECR for moving the trailers efficiently and getting the eggs to their destination in good condition.
In July, FECR celebrated the one-year anniversary of its new Intermodal Container Transfer Facility (ICTF) adjacent to Florida's Port Everglades. The ICTF is used to transfer international intermodal containers arriving or departing by ship—both north/south and east/west trade lanes—as well as domestic containers and trailers with cargo moving to and from South Florida.
The pending completion of the Panama Canal expansion project this spring will further position Florida as a key gateway for food imports/exports, while FECR and its various port, cold chain and logistics partners continue to prove the viability of rail in today's food supply chain.
The B2B sharing economy
Uber is piloting its grocery delivery service, UberFRESH, and a restaurant delivery service, UberEATS, in several U.S. markets. The sharing economy, marked by the rise of services such as Uber and Airbnb, is making its way into the B2B space.
During this year's Council of Supply Chain Management Professionals (CSCMP) conference in San Diego, Calif., I met with the CEOs of two companies at the forefront of this model.
Russell Jones, CEO of Cargo Chief, aims to connect shippers with truck capacity using very robust technology and a giant network of over 500,000-plus trucks. Small- and medium-sized shippers transporting cargo weighing 200 pounds or more over 100 miles are the targets. The model also helps private fleets fill up their excess capacity. The team of about 50 people have a good mix of industry experience and Silicon Valley tech backgrounds.
Flexe, based in Seattle, Wash., offers an on-demand service for the warehousing sector. According to CEO Karl Siebrecht, even he was surprised that a "matchmaking" service such as Flexe wasn't already in use. Given the seasonal nature of food, the service is a good option for those whose warehousing and cold storage needs fluctuate throughout the year. The two-year-old company has expanded to 30 markets throughout the U.S.
Food safety & security
In November, the U.S. Food & Drug Administration released three more rules pertaining to the Food Safety Modernization Act (FSMA), leaving two more rules of the total seven—sanitary transportation and food defense—for release in 2016. While the FSMA generally brings additional costs and procedural changes to the trade, most concede that the new rules will ultimately improve food safety, visibility, tracking and tracing, and recall response throughout the industry.
It's worth mentioning that risks associated with terrorism and the potential for attack on the global food supply chain are making compliance with the FSMA more palatable for many these days.
Food security, meanwhile, is also getting more attention as governments, corporations and NGOs work to assure people have access to nutritious food. In 2012, DuPont put forth ambitious goals to improve global nutrition and food security by 2020. The company is investing $10 billion towards R&D to enhance agricultural sustainability, extend food freshness and reduce waste. Training small farmers in developing countries how to improve their crop yield is another facet of DuPont's overall goals.
Cold chain integrity
More perishable food is moving throughout the world and imports/exports are only expected to continue rising. The advancements in cold chain technology and transportation are supporting this growth. As controlled atmosphere technology becomes more sophisticated, greater opportunities are emerging for shippers, especially those who can now transport their perishable foods via ocean instead of air cargo thanks to more precise temperature, humidity and oxygen levels inside the shipping container.
Two years ago, a California-based company transported 40,000 pounds of fresh salmon from Chile to California via ocean container and it arrived in perfect condition. A patented oxygen management technique kept the fish fresh during the voyage without the use of polystyrene or ice. There was no compromise of shelf life of quality of the fresh salmon.
At the same time, major ocean carriers are investing heavily in their reefer business, buying new equipment and boosting their reefer fleets to handle more fresh and frozen food shipments, not to mention pharmaceuticals, which are also migrating from more expensive air cargo to ocean with the innovations in controlled-atmosphere technology.
Key ports in every global region are also helping support the cold chain with investments in reefer racks and plugs and other infrastructure enhancements. More cold storage capacity is also coming online to support the increase in temp-controlled cargoes.
Equipment manufacturers such as Carrier Transicold are also introducing new equipment that is not only able to support the cold chain, but do it sustainably and cost efficiently too. The company's NaturaLINE container refrigeration unit uses non-ozone depleting CO2 as the refrigerant, which has a global warming potential (GWP) of one, compared to the conventional synthetic refrigerants widely used today that have a GWP of 1,430 and 3,922. NaturaLINE units are also among the most energy efficient in the market.
Telematics, IoT
Telematics and the Internet of Things are creating better visibility of assets and cargo throughout the global food supply chain, improving freshness and providing more and better intelligence, which ultimately leads to more responsive and efficient logistics decision-making. (See story on page 56).
In November, Thermo King debuted the TracKing genset telematics solution at the Intermodal Europe show in Hamburg, Germany.
Raluca Radu, product manager of marine telematics, explained that, "Telematics is becoming a crucial component of transport fleets across the world, where food safety regulations and enforcements are growing and shippers are looking for monitoring and management technology that can protect their cargo, fleets and reduce operating costs."
The TracKing GPRS-based marine gensets telematics solution collects data such as fuel efficiency information to asset utilization and location.
This fall, ORBCOMM, a leading global provider of machine-to-machine (M2M) and Internet of Things (IoT) solutions, acquired WAM Technologies, a leading provider of wireless management and control solutions for ocean reefer containers. The acquisition expands ORBCOMM's cold chain monitoring solutions from trailers, rail cars and gensets to now include ocean containers.
Maersk Line North America announced in March that it had selected WAM Technologies' solution to enable remote management worldwide of reefer containers, gensets, chassis and other transport equipment moving by road, rail and sea.
How we eat, how we shop
Consumer preferences are driving multiple changes throughout the global food supply chain. Some important trends include consumers' growing desire for "quick, easy and simple," states consultancy dunnhumby.
"People feel increasingly stretched, so think of convenience from the perspective of the consumer; making the entire shopping experience from planning through to use as simple, easy and quick as possible," the firm suggests.
Hello Fresh and Blue Apron are two examples of potentially disruptive business models in the global food supply chain, says dunnhumby. The weekly delivery service features menu-planning, ingredients for the meals provided in the correct quantities, all brought to the consumer's door.
Another trend is consumers' desire for more locally-produced food. Standard Foods is a new grocery store in downtown Raleigh, N.C. with produce, dairy, meat and seafood sourced directly from small family farms throughout the state and in the South.
"Standard Foods' mission is unmistakable—to reintroduce the food, farmers and artisanal production methods of the region," states the company. "Thanks to obsessive sourcing from local farms, fisherman and artisans, Standard Foods is sure to become the community's trusted grocery, setting a new standard for real, healthy food in the Piedmont region."
Of course, e-commerce and mobile technology both are making significant impacts in our industry as well. Consumers want to order groceries online and it's prompting companies like Amazon, Kroger, Walmart and Target to respond. Likewise, transportation providers, 3PLs and others are reengineering their capabilities and networks to support the changing logistics requirements.
For More Information:
Cargo Chief, cargochief.com
Carrier Transicold, carrier.com
Council of Supply Chain Management Professionals, cscmp.org
Dunnhumby, dunnhumby.com
Dupon, dupont.com
Flexe, flexe.com
Florida East Coast Railway, fecrwy.com
ORBCOMM, orbcomm.com
Thermo King, thermoking.com
U.S. Food and Drug Administration, fda.org
Uber, uber.com