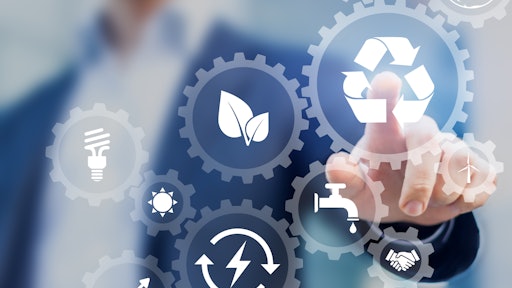 Getty Images
Consumers are concerned about the state of the environment and the impact that modern lifestyles and globalization is having on natural resources, according to research conducted by FCMG Gurus. Concerns about the state of the environment are not new. However, consumers can often feel that the environment is at something of a tipping point and that damage done is irreversible. So how has COVID-19 impacted consumer attitudes towards the environment and sustainable claims?
Prior to the pandemic, consumers showed concern for the environment as they actively looked for sustainable claims and packaging options. FMCG Gurus research shows that one in two consumers (48%) believed the damage done to the environment was irreversible. Many consumers across the globe show that they are trying to be more sustainable through many initiatives, one being trying to reduce their carbon footprint (32%).
The COVID-19 pandemic is something that has resulted in consumers re-evaluating their attitudes to the environment. Consumers have developed a renewed sense of optimism that damage done to the environment is reversible. This is something that has been brought about by consumers witnessing natural resources replenishing themselves as a result of restrictions in movement across countries.
In April, 55% of global consumer stated they were more concerned about the environment due to the Coronavirus, whereas in May, 60% stated they were now more concerned toward the environment. This concern is carried on past the pandemic, as 62% of consumers state they will still show the same concerns toward the environment when the pandemic has passed, an increase of 7% from April.
As consumers look to be more sustainable as a result of Coronavirus, they are looking to maintain a sustainable lifestyle also due to health and wellness concerns. One way in which consumers are being more health conscious is looking to have more locally grown foods (47%). This highlights a consumer desire to live healthier and more sustainable lives due to the Coronavirus pandemic. Whilst in the short-term, consumers will prioritize health when it comes to dealing with the pandemic, a greater emphasis will be placed on the state of the environment and addressing this in the long-term. This is highlighted, as 42% of global consumers say they will pay more attention to sustainability claims when purchasing food and drink, an increase of 7% from April.