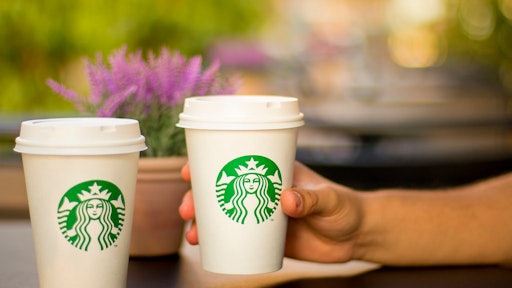 Starbucks announced its plans to operate 10,000 sustainable stores by 2025. The stores are expected to save the coffee chain upwards of $50 million in utility costs over the next ten years.
The company partnered with the World Wildlife Fund and SCS Global Services to create the "Starbucks Greener Stores," Market Watch reports. The program will include an audit of all existing company-operated stores, renovations and new builds.
This isn't Starbuck's first stab at becoming more environmentally friendly. The company recently teamed up with McDonald's to produce waste free cups and has stopped using straws at some locations.
Market Watch reports that the Greener Stores will focus on responsibly sourcing materials, energy efficiency and creating a healthy environment through lighting and controlled noise and air quality.