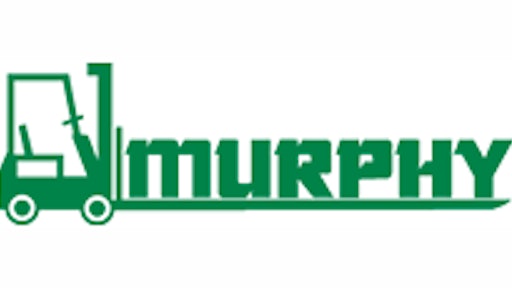 Recycling more than 99 percent of all waste, tending to the equivalent of 12 football fields of native prairies, and producing almost eight percent of its electricity needs through solar energy, are just a few of Minneapolis, Minn.-based Murphy Warehouse Co.'s sustainability initiatives.

"What started back in the 1990s as baby steps – planting a native prairie instead of a green lawn around a warehouse – has now evolved into a way of doing business that's ingrained into our DNA here at Murphy," said Richard T. Murphy, Jr., president and CEO.

The fourth generation, family-owned logistics provider has just issued its 2013 Corporate Sustainability Report following the guidelines established by the Global Reporting Initiative (GRI). It is the first such Corporate Sustainability Report published by a small to mid-sized, privately held company in Minnesota, according to Craig Wilson, co-owner and principal of Sustology, whose firm has helped Murphy adopt and measure many of its green practices.

"This report demonstrates how much of a pioneer Murphy has been in adopting green practices that not only reap environmental benefits, but are economical and impact the bottom line in positive and pragmatic ways," Wilson says.

With 180 employees and 2.9 million square feet of warehouse space, Murphy ranks as the largest warehouse company in the Upper Midwest, yet is still far smaller than most companies that issue Corporate Sustainability Reports, such as Target, 3M and others.

The report is Murphy's second annual Corporate Sustainability Report, but is the first to fully comply with core GRI guidelines. The report highlights Murphy's green initiatives, including:
Driving to nearly zero waste by recycling or reusing 99-plus percent of its solid stream waste;

Implementing native prairie landscaping, which accounts for 17 percent of its total owned land, or 15.5 acres – equivalent to 12 football fields;

Producing almost eight percent of its electricity through solar power, making it the fifth largest producer of solar power in Minnesota;

Achieving an average Energy Star score of 94 on a scale of 1 to 100, placing Murphy facilities in the top 6 percent most efficient warehouses in the country;

Capitalizing on water conservation and retention by reducing water consumption by two million gallons since 2010 and retaining up to 100 percent of its storm water on its campuses, thereby benefiting water resources while saving money;

Reducing its greenhouse gas emissions to 37.5 percent of what similar size and type of facilities emit; this equates to taking 2,000 cars off the road for one year.

Servicing an average of 17 rail cars per day, equal to taking 17,860 trucks off the highway for one year.
A completely voluntary reporting system, the GRI "promotes the use of sustainability reporting as a way for organizations to become more sustainable and contribute to sustainable development." After a rigorous review, the Murphy CSR has been approved and added to the GRI's Sustainability Disclosure Database. This Database has more than 10,000 monthly visitors from around the world and allows stakeholders direct access to its reports.

"Murphy is one of the pathfinders to help businesses find ways to be sustainable in the 21st century," says Wilson. "How many businesses anywhere are ready to rely on solar and battery power in the event of a major power outage? Murphy is one of the few."

"The bottom line is: their sustainability practices position them to be ready for any eventuality as the climate and business both change."

For more information or to view the report, visit http://database.globalreporting.org/reports/view/20919.