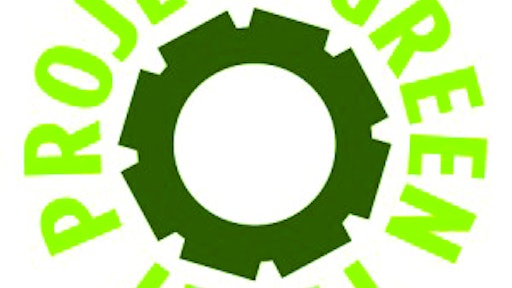 Project Green Fleet is seeking diesel-powered equipment fleet owners and operators in the Midwest, including railroads, that are interested in obtaining US Environmental Protection Agency (EPA) grants to help fund projects designed to reduce air emissions.
The grants can be applied to projects involving: emission-reducing technologies for locomotives, medium or heavy-duty trucks, marine engines, school buses and non-road engines, such as equipment used in construction, logging, mining or port operations.
The grants would cover 100 percent of the cost for eligible exhaust controls, such as a diesel oxidation catalyst or diesel particulate filter, and half of the cost for an eligible engine repower or upgrade project. In addition, the EPA would fund 100 percent of the cost to implement a verified idle-reduction technology, including fuel-and battery-operated auxiliary power units.
Project Green Fleet is an effort of Environmental Initiative, a nonprofit organization dedicated to building partnerships to develop solutions to Minnesota's environmental problems. Specifically, Project Green Fleet is seeking interested fleet and equipment owner/operators in high-population areas in Illinois, Indiana, Michigan Minnesota, Ohio and Wisconsin. Among them: interested railroads that are pursuing projects in the six states involving EPA SmartWay-verified technologies, such as auxiliary power units, fuel-operated heaters, automatic engine start-stop systems and engine repowers.
"As we have done on many successful EPA grants over the last five years, Project Green Fleet will consolidate fleet and equipment lists from partnering fleets; write the grant proposal; administer grant funds; manage required federal bid processes and grant reporting requirements; and arrange for emission-reduction work with fleets, vendors and installers," Project Green Fleet officials said in a grant information notice.
Project Green Fleet is requesting contact from interested parties ASAP and will solicit interest until May 11. The organization expects to compile all grant information by May 18. For more information, call Eric David at 612-334-3388, ext. 108, or send an email to edavid@environmental-initiative.org.
Companies in this article