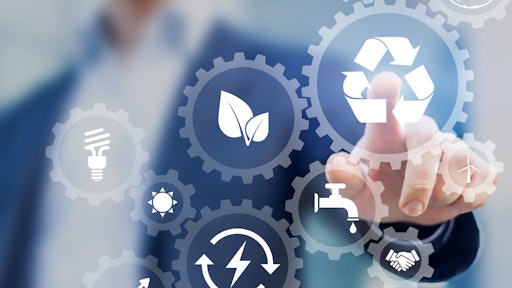 Getty Images
Employee expectations for sustainability in the workplace are heightening. And a recent Esker survey suggests that those companies that don't deliver on these expectations may undermine their ability to recruit talent, attract investment or win business as a vendor, partner or supplier.
From Esker:
U.S. workers say it is important for businesses to "prioritize sustainability practices and values in today's society," and suggest it's becoming a higher priority all the time.
Employees increasingly consider a company's commitment to sustainability in choosing where they want to work — with younger workers leading the charge.
Workers expect their employers to consider a company's environmental record when choosing vendors, and when workers have personal buying authority, they favor sustainable providers.
Employees' interest in sustainability carries over to other aspects of their lives, such as their personal investment decisions.
Respondents specifically called on employers to practice energy efficiency, re-use and recycle materials and measure and minimize their overall carbon footprint.
Women under 35 prioritized sustainability more highly than other groups, with 60% of these respondents calling it "extremely important." By contrast, only 28% of men 55 and over said prioritizing sustainability practices was "extremely important."
Across all age groups, 76% of respondents said that sustainability practices and values are either "much more important" (39%) or "somewhat more important" (37%) than they were five years ago.
The focus on ESG carries over to workers' personal investment decisions. Of those who currently invest in the stock market, 78% said that a company's sustainability practices are "very important" (38%) or "somewhat important" (40%) in their choice of investments.
Nearly half (49%) of respondents said they had divested from a company because of "ethical or sustainability concerns." Among respondents under 35, this number rose to 64%; among women under 35, it jumped even higher, to 74%.
"While some companies might think that cutting back on ESG initiatives is the safe course in an uncertain economy, we believe there is more risk in turning away from our commitments," says Jean-Michel Bérard, CEO at Esker.