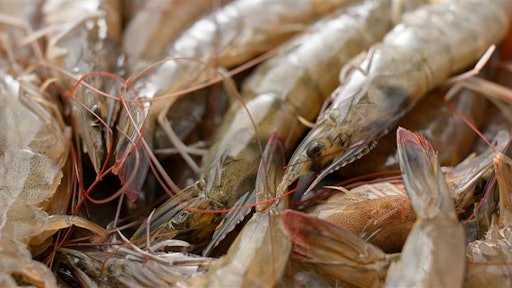 leungchopan
Signing up tens of thousands of new members in a matter of weeks is a dream come true for every entrepreneur. But, figuring out how to meet that spike in demand — especially during a global pandemic — could turn that dream into a nightmare.
That was the central challenge the team at Wild Alaskan Company faced at the onset of the Coronavirus disease (COVID-19) pandemic six months ago. Before COVID-19, consumers across the country were signing up because they were looking for a healthy, no hassle, environmentally conscious food source. And, with the appearance of COVID-19, they turned en mass to contact-less meal options.
But, the society-wide shift to e-commerce created a daunting logistics problem—a deluge of new members attempting to use the same supply chain. Add on the built-in challenge of delivering perishable products like Alaskan seafood to the right place at the right time without any loss of reliability or quality, and the problem intensifies.
First impressions matter — especially for growing companies who can't afford to let member experiences fall to the wayside. A strong, dependable supply chain is critical to continued success.
For any direct-to-consumer company, rapid growth creates a danger—the inability to fulfill the order. It's important to remember that while the proverbial image of an old, grey-bearded man catching fish in the morning and selling it on the dock during the day might seem romantic, it's far from accurate. From the fishers in Alaska to processors in the Pacific Northwest to fulfillment center workers and delivery teams across the country, the modern seafood supply chain encompasses thousands of professionals across a vast network. Without this elaborate system, seafood frozen at the peak of its freshness would be confined to a very small geographical region, if not impossible.
Even small hiccups in this system can significantly limit the supply and delivery of wild-caught seafood. The result would be longer waiting for members. And, if there's one thing we know, it's that members don't like to wait — they will cancel their order and look elsewhere, never to return.
For start-ups, being unable to fulfill an order — and potentially creating a bad impression in the process — is almost worse than not getting the order in the first place. It's a double whammy—purchasers with bad first impressions are unlikely to try our service again, and they will very likely share their bad experience with others.
Here are some key steps to make the temperature-controlled supply chain possible:
1. Establish valuable partnerships. At every step of the supply chain, Wild Alaskan partnered with companies that made essential investments into protecting their workforces. As a result, their teams were able to keep safe while continuing to do their jobs. This was critical. Our partners also set and met clear expectations. If demand moved beyond those expectations, we already knew where to ask for additional help and support.
2. Redundancy. Redundancy. Redundancy. Wild Alaskan established an early mandate to identify and verify at least two suppliers for every piece of seafood that we sell. This meant that, at the beginning of the pandemic, we could maintain the high quality of our seafood offerings without overrunning any one supplier.
3. Invest in flexibility. In 2019, Wild Alaskan relied principally on one national shipper to deliver our seafood. That delivery system alone would have failed given the rapid increase in members experienced during the first six months of 2020. But, leadership established additional delivery partnerships before demand spiked. That early investment into flexibility meant that we could deliver wild-caught Alaskan seafood to our members across all 50 states within 1-2 days via ground transportation.
COVID-19 has turned the industry upside down — from where we work and school to how we feed our families. A national logistics network and the passion for bringing the best of Alaska's waters to members' doorsteps provides the solution necessary to delivering wild seafood during a pandemic.