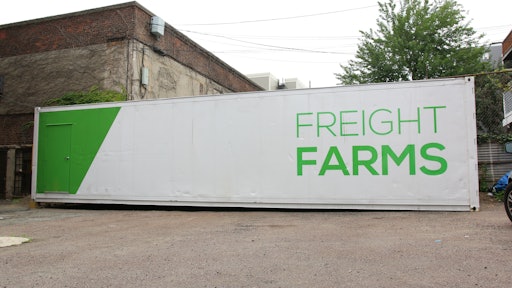 Among the many inspiring sustainability stories I've read recently, two really stand out for me. One is the growing interest in agrihoods—communities designed around farms—that are popping up from Virginia to Arizona to California.
Developers are realizing there is less demand for homes on golf courses with their high operating costs and concerns over water shortages. Instead, families and retirees alike are finding that a home down on the farm has real advantages, such as access to locally grown produce, as well as closer connections to the land and neighbors.
The farm-centered community Serenbe near Atlanta celebrated its 10-year anniversary earlier this year. Serenbe features blueberry bushes at all of the crosswalks, three on-site restaurants and a seasonal farmers market. Across the country in Davis, Calif., a new development called The Cannery opened last August with plans to grow into a 547-home community. Its farm has grown tomatoes, sunflower and corn, which was harvested by volunteers and donated to a food bank.
Most of the agrihoods have professionals working the land, but residents can pitch in as much as they want, while some models have residents doing the farming themselves.
FreightFarms is doubling down on sustainability. The company takes used shipping containers and modifies the inside to create a vertical farm for producing hydroponically grown plants and vegetables year-round. They're high-tech too, with automated lighting, watering and feeding via nutrients, while climate controls maintain the perfect environment.
A single FreightFarm starts at $82,000. The company is targeting restaurants, grocers and wholesalers eager to satisfy rising demand for fresh, local produce. School systems and corporate campuses that are interested in integrating sustainable food production into their core business models are another market. Google's campus in Mountain View, Calif., and Stony Brook University on Long Island both have FreightFarms.
The company says many customers grow high turnover, compact crops like lettuce, kale, cabbage and Swiss chard, along with an array of fresh herbs, and sell them to local restaurants, grocers, and community markets.
I haven't seen one yet, but no doubt there's a bumper sticker out there that says, "My other car is a John Deere tractor."
Along with other green-themed content in this issue, you will also find our 2016 Top Green Providers. Congratulations to those who earned a spot on this year's list.
Enjoy the read.