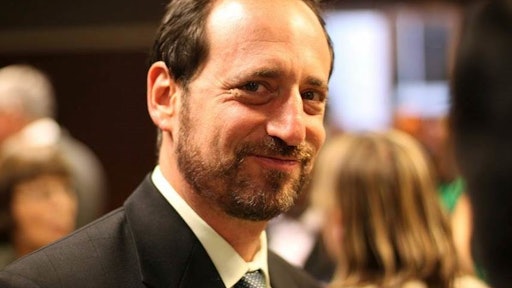 Every player in the food supply chain recognizes the importance of sustainability. But why are so many players still not onboard with clearly-defined programs in this area? One reason is there is no clear industrywide definition of sustainability. There is little agreement on what sustainability means which is why it is often difficult for companies to agree to one particular standard.
The de facto definition of sustainability, established by the United Nations in 1987, is "meeting the needs of the present generation without compromising the ability of future generations to meet their needs." Businesses that strive to be sustainable create products and services that meet the diverse needs of existing and future customers, are sensitive to the environment, and contribute to a high quality of life for all their stakeholders.
Sustainability in the agriculture sector is even more urgent than ever, with climate as a driver. Currently, agriculture is a big contributor to greenhouse gases. And, it is also potentially a climate super hero. With new data showing that soil can be a significant carbon sink with soil-restoring agriculture practices. Agriculture could potentially sequester enough carbon that is already in the atmosphere to mitigate the two degree Celsius temperature rise that climate scientists forecast.
What hampers sustainability efforts
What is lacking for businesses striving for sustainability is several-fold. For some, there is a lack of willingness or interest because changes are perceived, at times incorrectly, to be costly or time consuming. The belief is that the investment doesn't bring a return or increased market share -- there is not a clear ROI. Or the company may be looking at "return" in too short of a time frame.
For others, it is a lack of a clear path or set of standards. Every sector differs and businesses have unique operations, goals and relationships. There are several certification programs to choose from, but this adds complexity because of different recommendations for key sustainability factors such as waste management, energy use, transportation, toxic ingredients, and water use.
There are many examples of how businesses have approached sustainability to reduce costs, create better products and increase employee motivation.
The Green America Center for Sustainability Solutions is one such example. The Center, just publicly launched, works with companies to promote a sustainable supply chain. The projects will focus on clean energy, sustainable agriculture, fair labor practices and responsible finance.
The Center's approach is based on a collective impact model where key players establish agreement around a common agenda and create a shared vision to solve it. The Center team maintains ongoing communications to build trust and relationships. A critical component is the backbone that provides overall strategic direction, facilitates dialogue among partners and orchestrates the projects of the groups.
The Center brings together diverse groups of stakeholders in "innovation networks" to solve problems that no one company, investor or organization can tackle alone.
The Center builds on Green America's 30-plus year record as a sustainability thought and action leader of broad economic and environmental change. For example, the Center is running a national working group to generate sustainable agriculture solutions and pilot projects in the Northeast U.S. for the animal feed and dairy industry.
Ben & Jerry's Ice Cream steps forward
Ben & Jerry's Ice Cream is an example of a food company that has successfully used a collaborative market approach, particularly in its work with the Center for Sustainability Solutions. "Through its work with the Center" says Andy Barker, social mission strategy and policy manager, "Ben & Jerry's has accelerated and deepened their ability to drive change inside and outside the company, especially in finding whole system solutions to the task of rebuilding non-GMO supply chains."
Whole Foods Inc. is another company that has found the collaborative market approach to sustainability. "Everyone is so focused on their part of the supply chain, so no one can see the big systemic problems," says Errol Schweizer, executive global grocery coordinator. "The process we're doing with the Center is exactly what we need to create real change."
The Center is in early stages of launching several new Innovation Networks to move big systems. These include collaboration within the electronics industry to move towards zero toxic chemical exposure for workers in the manufacturing process, and new investments to support sustainable agriculture.
The next two innovation networks that the Center plans to launch RESET, - Renewable Economics for Sustainable Energy Transition - in the energy sector and Cocoa Livelihoods in the intersection between agriculture and fair labor.
RESET will focus on optimizing the design of electricity markets and grid systems for the coming renewables dominant energy systems. CEOs of companies such as Shell Oil and Next Era have said that renewables will be the backbone of the energy system. Feldman said, "Let's get ready for the new energy system. The Center's RESET initiative will be key."
Cocoa Livelihoods will focus on improving the incomes of families living in cocoa growing areas of Ghana and Cote d'lvoire.
The Center is online at www.centerforsustainabilitysolutions.org.
Dave Feldman serves as the director of The Green America Center for Sustainability Solutions. In 2006 he co-founded Livability Project LLC, a mission-based service firm that helps communities build local economies and sustainability-oriented solutions. He is most well-known for his first green community hub, Bethesda Green, in Bethesda, Md., a model sustainable community initiative promoting energy efficiency, recycling and a community-wide environmental ethic.