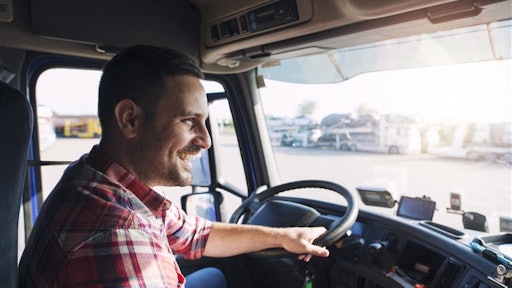 littlewolf1989
Whether you're a carrier, shipper or an intermediary, an efficient transportation management system (TMS) can have a beneficial impact on organizational efficiency, customer service, and ultimately, the bottom line. A TMS is used to plan freight movements and the delivery of goods while providing visibility into day-to-day operations and compliance.
The food and beverage industry in particular has plenty to juggle between ensuring cold chain integrity, increasing e-commerce volume, the rise of online grocery ordering and changing food safety compliance issues. Managing on-time delivery and traceability can all be navigated with ease with the use of a TMS, and these systems continue to grow to handle the unique requirements of the food and beverage supply chain.
When transporting perishable food and beverage items, being able to view assets at all times is crucial to ensuring safety and quality. With a TMS in place, companies can monitor their fleets closely, limiting risk from spoiled or destroyed foods and maximizing profit. From inventory management and route optimization to increased capacity and visibility, leveraging a TMS can help you overcome the most common obstacles of the food and beverage supply chain.
Growing business with TMS
Over the years, TMS platforms have continued to evolve to include additional features and capabilities, helping fleets operate more efficiently and effectively and investing in one of these solutions could be crucial for growing your business.
TMS tools for carriers, brokers and shippers can:
· Increase fleet utilization
· Maximize productivity
· Make compliance with regulations simple
· Improve driver retention
· Help grow your business in size and sophistication
From making improvements to operations, sales, procurement and repairs processes and more, the transportation industry has quickly grown in efficiency and effectiveness over the years. If your fleet is expanding and your operational needs are growing more complex, or you want to eliminate inefficiencies and maximize profits, now is the time for a TMS upgrade. Companies of all sizes can utilize this technology to navigate challenges, save money, streamline logistics operations and improve customer satisfaction.
At its core, the primary benefit of a TMS is matching demand with capacity. It's all about pairing the right load with the right driver, at the right time, and making that trip in the most efficient manner and at the lowest cost possible. TMS can show you how you're making money and help manage it for you.
At a glance, that may sound like a simple task, but there are thousands of variables to consider on a daily basis, which a TMS can account for and ensure that nothing is missed. A TMS manages orders coming in, allows fleets to provide rates and quotes, manages customer onboarding and relationships, makes sure parties are paid on time and more. That's a lot of work taken off the shoulders of back-office staff, allowing them to focus on other areas of the business and utilize their time for more complex, human-oriented work.
A good TMS coupled with capable data analytics can help food service companies improve insights into their businesses, such as finding new opportunities for growth, improving distribution networks and shortening distribution times.
The future of TMS technology
Having the power of all this data is moving the transportation industry forward, allowing supply chain stakeholders to reach new levels of collaboration and connectivity. A TMS is a great solution for utilizing data in extremely actionable ways, including helping carriers and shippers work more closely together in a collaborative way. Enhancing this shipper, carrier and broker collaboration maximizes resource utilization and helps provide freight coverage at the best possible value. For carrier customers, TMS helps them uncover inefficiencies in their network, identify more backhaul opportunities and more readily connect with shippers and freight in their preferred lanes.
Another value-add of TMS for foodservice and grocery carriers and shippers is the capability to integrate solutions. A TMS platform can help you leverage integration between solutions to optimize operations and improve the value of both solutions. For instance, using a TMS with another routing tool can save a company time by reducing manual and redundant data entry, increasing workflow optimization and improving the utilization of their assets.
As TMS technology advances, cloud-based Software-as-a-Service (SaaS) solutions are the future. Compared to on-premise software that is installed and run directly on local computers, cloud-based TMS platforms allow users to take advantage of new software releases via managed updates rather than having to upgrade their systems manually and empower customers with scalable, subscription-based platforms designed to fit their precise needs and adapt as their business grows.
Moving to the cloud also enables users to better manage and control their integrations and data. Cloud-based TMS users have the ability to integrate solutions between multiple vendors, platforms and solutions, providing actionable visibility and improving collaboration.
With increasingly sophisticated solutions for both on-premise and cloud-based users, either solution enables fleets to participate in the connected supply chain of the future. These days, many new cloud-based features can be harnessed by on-premise TMS users. Make sure to choose a solution and vendor that is flexible to your needs.
Using an advanced TMS solution is the first step to gaining enhanced operational visibility into a fleet, and a key component for transportation companies as they seek to grow and become more efficient in today's ever-evolving supply chain.