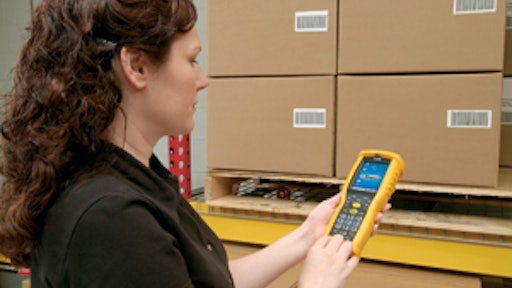 Warehouse Management Systems (WMS) are a critical component of most distribution operations. Some operations are able to function at near peak performance by utilizing the warehousing functionality inherent in their order and inventory management systems.
Other operations are more complex and need more than paper pick lists and after-the-fact recording of summary transactions to drive warehousing business processes. These operations require a real-time execution system that is highly tuned to the way they do business. They need a WMS.
WMS solutions vary by industry segment, operating sizes, technical infra-structure preferences, integration re-quirements, and operating philosophy. For many organizations, they represent a huge initial investment of capital and internal resources.
Factors that drive an operation to acquire a WMS include:
Storage utilization;
Specialized storage requirements (e.g. frozen, cold dairy, cold meats, perishables, dry goods, bulk goods...);
Size;
Service commitments;
Order velocity;
Labor efficiency;
Inventory accuracy;
Inventory tracking requirements (e.g. lot and batch control);
Shipping costs;
Value-added services.
The potential gains in these areas are generally huge; however, so are the associated implementation and ownership costs.
WMS solutions vary in cost and complexity, but there are three basic sources:
Best-of-breed software vendors, which offer standalone WMS products or extended supply chain execution software suites;
Enterprise Resource Planning (ERP) vendors, which offer integrated warehouse management modules;
Custom solutions developed by the end-user firm or a third-party contractor.
Change: A Constant Companion
Acquisition is only the first step in achieving positive benefits for a WMS. Any solution must be properly implemented, managed, and utilized to achieve its full potential.
A WMS is a complex execution system that needs to reflect the subtle nuances of a distribution operation. And since change is a constant companion in the supply chain world, distribution operations must continually evaluate how they do business given the evolving face of their supply chains.
Consequently, any organization that employs a WMS solution should continuously seek to improve its utilization of this valuable tool.
Solutions are implemented for a variety of business needs, as noted above, but many operations that make this initial investment fail to seek ways to improve their WMS utilization.
Furthermore, they fail to effectively manage their ownership processes so that strategic and tactical decisions are properly made on upgrades and replacements.
To ensure you are getting the most out of a warehouse management solution, follow these six key guidelines.
Customization is key: Few DCs use their WMS to support operations without significant configuration or customization efforts. Like many IT applications in the 21st century, the WMS system can be tailored to meet the demands of your company. Take advantage of the customized applications upfront. This will allow for more ease and efficiency in the long run. Whether looking at an initial acquisition or upgrading an existing package, an organization should accept this fact and realistically assess the cost to take the next step.
See the big picture: Most companies with a WMS focus on the core functions: receiving, storage, picking and shipping. Unfortunately, many operations never get beyond these core processes. They continue to manage other warehousing functions through manual procedures or standalone systems.
A WMS is capable of doing much more than these core functions. Organizations should examine all processes within their four walls to determine if they should be supported by their WMS solution.
Pieces of the puzzle: Even the best WMS implementation can always be enhanced. Also, many operations choose not to fully automate or support a process with WMS functionality. They elect to do this for schedule, initial investment costs and risk management reasons. They may fail to support or automate a process because it fell through the cracks during the design phase. Furthermore, business and operational requirements are constantly changing.
Organizations should continually evaluate how they can do things better with their WMS solutions.
Expand your horizons: WMS solutions do not function within a vacuum. They generally fulfill orders supplied by external systems. But organizations that merely focus on order and shipment confirmation interfaces are missing the boat. Extended WMS integration to other internal and external touch points can substantially increase visibility and support process automation across the supply chain.
A diamond in the rough: WMS packages capture large volumes of transactional data by order, item, user, and function. Savvy organizations constantly seek ways to mine this information to their benefit. Unfortunately, few operations take full advantage of the information locked within their WMS databases.
Investments in report writing, business intelligence, and performance management tools can be "diamonds in the rough" and pay huge returns.
Who's manning the boat? Many operations do not adequately account for their WMS ownership costs. They fail to fully factor internal administrative and management costs into the equation. This support can be either internal or external to the organization.
External support costs for equipment and third-party software, like databases, are occasionally left out of the mix. Internal costs may be a bit more difficult to determine.
Decisions to enhance or replace WMS solutions cannot be made on a sound basis unless current internal and external support costs can be accurately expressed.
Take It To The Next Level
Implementing a WMS is typically a major investment that is justified and approved through appropriate due diligence. But many organizations do not take their investment to the next level by continually evaluating how well they employ their WMS and seeking improvement opportunities. These efforts should be done in a structured manner that measures benefits against associated costs.
Furthermore, too many organizations under-utilize their WMS investment or do not make sound upgrade and replacement decisions. This is not only wasteful; it also endangers the overall health of supply chain operations.
The key to avoiding these pitfalls is to adopt a constant improvement program that regularly assesses WMS performance and associated costs again current and future needs.
To ensure you are getting the most out of your WMS or purchasing the right solution, take time to continually review your options. Understanding the potential of your WMS can prove extremely beneficial in the long term.