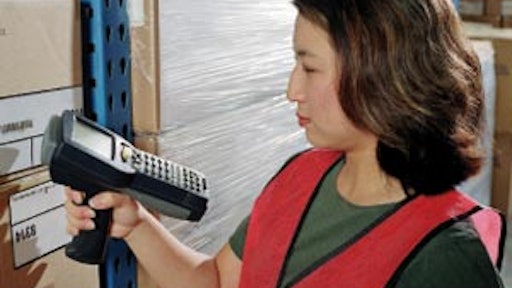 Upgrading a warehouse management system (WMS) can seem as time-consuming, complex and expensive as the original implementation, a fact that may keep many warehouse operators from upgrading their systems at all. It doesn't have to be that way, and in fact, for many, system upgrades can be seamless and cost little or nothing.
"Most companies can get the new releases at no cost if they're on a maintenance contract and get all the new applications without having to renew licenses," says Tom Kozenski, vice president of product marketing for distribution products at RedPrairie Corp., Waukesha, WI, provider of the DLx Warehouse solution.
Similarly, when Logility Inc., Atlanta, added RFID capabilities to its Logility Voyager WarehousePRO WMS earlier this year, the company's built-in approach enabled customers to make the upgrade quickly, and there was no additional cost for the upgrade to active Logility WarehousePRO customers on maintenance programs, says Mark Balte, vice president of product development.
Provia Software, Grand Rapids, MI, also makes upgrades to its ViaWare WMS available to customers on a maintenance contract for free. According to Ken Lewis, Provia's president and CEO, 99 percent of all customers are on a contract, which gives them unlimited upgrades, unlimited tech support phone calls and access to a personal account manager.
"Each customer on a contract has a dedicated account manager assigned to it and [the account manager] knows the customer's level of understanding and what level of service Provia needs to provide it with for an upgrade," Lewis says. "The account managers can also work with customers to determine which upgrades are necessary and resolve technical support problems."
The account managers also work with the customers to audit their WMS usage and determine what their needs might be, both at the present and a few years down the line. "They may encourage systems upgrades depending on how old a system is, but it is not required," Lewis continues.
For customers not on a maintenance contract, WMS upgrade costs are about 10 percent of what costs were for the initial roll-out. "It's very cost-effective to upgrade, and people can do it more frequently because of that," Kozenski says. "They can be on the latest releases because it's really not that painful."
Most WMS vendors typically send out two or three product releases a year. Provia, for example, launches major upgrades to its systems every nine to 12 months; minor upgrades are usually available quarterly. Prior to each release, the vendor sends all its customers an e-mail. Customers can view the specifics about each upgrade on Provia's password-protected Web site.
RedPrairie releases updates to its DLx Warehouse package twice a year—every April 15 and Oct. 15. Prior to releasing the upgrades, the vendor sends its customers a product announcement that tells them what the upgrade will offer and how they can get it.
These releases "are logical extensions of existing products," and have included components for more mobile asset management, order sourcing, promise of delivery and more sophisticated load building, according to Kozenski.
"As part of our last update, customers have the ability to link to more users. Most systems are now Web-based and companies can share information with their customers, suppliers and more people within their company," he continues. "A lot of companies are now doing these upgrades just to gain that Web visibility."
HighJump Software, Eden Prairie, MN, releases three updates to its Warehouse Advantage WMS a year, one that goes to all customers and two others that can be delivered to customers upon request. The releases typically include new functionality or support of new operating systems, hardware or technology, such as the recent upgrade to establish the protocols for working in an RFID environment.
Getting It There
Once the customer decides to install the software upgrades, the different vendors have very different ways to get the files to them. Provia customers can transfer the files over the vendor's VPN (a password-protected virtual private network) right to their systems.
Depending on their knowledge, skill set, comfort level and the critical nature of the upgrade, they can do it themselves or have our technical support staff do it with them," says Lewis. "It's pretty straight-forward and easy to do. Some products may take a day or two to install; others may take a few weeks, depending on the complexity of the upgrade and the customer's own IT knowledge."
Provia has in place a program that it calls the Knowledge Transfer Methodology. "It's very focused on training customers and providing them with the tools to have them comfortable managing their system on their own," Lewis explains. "It gives them a lot of independence to run their businesses on their own."
Customers who choose to install our updates can do so "very fast and easily," RedPrairie's Kozenski says. "They can do it themselves or let us do it. We can send them a disk and have phone support available if they need it, or we can have our people come out to them."
After getting the new release, RedPrairie provides a day or two of training on the system; set-up can be completed in a few days. "They can do it in less than a week, but most go over a month or so because they stagger and spread out the process," according to Kozenski, who advocates a staggered approach so as not to completely disrupt existing system performance.
"The architecture of the product is very critical to how we do the upgrade. It should be such that we can replace the system without breaking the current configurations at the customer site," he says. "During the testing and implementation, we're not working on the main system at all, so that the event doesn't become a big disruption to the system or the company as a whole."
Recently, a number of distributors have upgraded their existing WMS from HighJump, and all without incident. For Direct Fulfillment, a third-party logistics provider based in Robbinsville, NJ, upgrading meant taking advantage of HighJump's newer, Web-based supply chain visibility features. According to Mary Teehan, IT director of Direct Fulfillment, the process was simple. "We started the upgrade on a Tuesday afternoon and were back up and running by Wednesday morning."
But upgrades weren't always this easy. For that reason, few customers upgraded systems at all in the early days of WMS. As the software solutions became more common, upgrades took place every five to eight years. Today, upgrades are usually performed every one to three years.
Stressing Simplicity
That's because today's WMS software providers have really stressed simplifying the upgrade process for everyone. "Fast, inexpensive upgrades are a key to HighJump's ability to keep strong partnerships with each of our customers," says its president, Chris Heim.
"We strive to keep our solutions cutting edge yet flexible and easy to use so that our customers get the best of both worlds—depth of functionality in their supply chain solutions and simplicity in their operations," adds Jeff Mitchell, executive vice president of Atlanta-based Manhattan Associates, Americas. "A great part of the success of these upgrades is due to the relationships between our professional services group and our customers and the teamwork with which they get the job done."
Manhattan Associates' WMS solution is part of its Integrated Logistics Solutions package. Each component of that solution is also designed to transition smoothly to newer versions, which the company sends out to its customers regularly.
Besides the fear of cost and effort, many companies may be hesitant to upgrade their WMS because they are afraid of losing customizations or system modifications which they often spent a lot of time to develop.
"Over the years, many customers have made a lot of customizations to their WMS," observes RedPrairie's Kozenski." Especially on the older products, we find a lot of customizations, modifications that the customers put in. Because of the way many systems are designed, we do not have to rewrite them during the implementation of the new system. Fortunately, the WMS market has reached a level of maturity that we can upgrade them easily and there is not the need to make a lot of additional modifications."
In fact, Kozenski says, a lot of the modifications can be written right into the new software. "The customer has to ask if he still needs the modification and if it can be replaced by something in the new system."
For Provia, many of those modifications can be added to the new systems fairly easily. "In 99 percent of the cases, we worked with them to do the customizations, and it's simply a matter of plugging the extension points into the new systems," Lewis says.
"The distribution industry presents some of the most complex scenarios imaginable due to the wide range of needs and requirements that each individual dealer has," adds Paul Crist, vice president of global sales at Provia. "The flexibility built into ViaWare WMS allows the software to mold to a company's specific needs."
And, many companies that have upgraded their systems have discovered other unexpected benefits as well. For Homedics, a Commerce Township, MI-based manufacturer and distributor of health and wellness products, upgrading its Manhattan Associates WMS package opened other areas of improvement within the warehouse.
"We've taken the opportunity during the upgrade to not only re-evaluate our current functionality but also our business processes and realign them with best practices," says Ed Komeshak, senior systems analyst. "During our last two upgrades, we've achieved a net increase in system functionality for an overall improved efficiency in our supply chain operations."