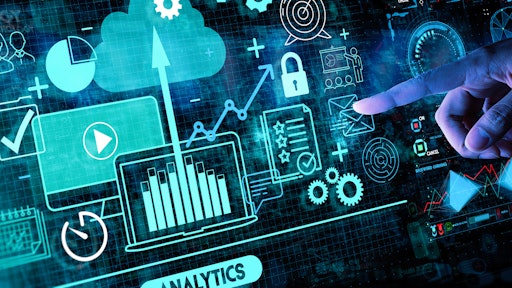 greenbutterfly AdobeStock_278427509
Nearly three-quarters (71%) of companies believe the cloud or a hybrid solution will be their preferred deployment method for labeling within the next three years, according to an annual report published by Loftware.
"Cloud adoption is proving to be the cornerstone of impactful digital transformation programs, as evidenced by the strong feedback we have received from our customers and partners. Among the many benefits on offer, the cloud provides quick deployment times, lower upfront costs, easy access, the ability to scale and automatic updates," says Josh Roffman, SVP of marketing and product management at Loftware. "As companies of all sizes strive to increase profitability, drive growth, and streamline operations, we expect to see a growing number of forward-thinking organizations adopt the cloud for mission-critical business processes, including labeling."
From PR Newswire:
50% of businesses already deploy important business applications in the cloud. This compares to just under 40% of companies embracing cloud-first strategies for enterprise applications a year ago.

80% reported that supply chain challenges had directly impacted their business.

Furthermore, 93% said that it's important to have a business model that supports speed and agility in today's evolving business climate, while 62% of respondents believe that extending labeling to partners and suppliers enables them to avoid re-labeling, thereby saving time, money and resources.

70% of respondents flag global traceability as a priority for their business in the coming 12 months. Indeed, 49% of those surveyed believe the inability to effectively manage recalls is the biggest risk of not being able to track products through the supply chain, up from 33% four years ago.

76% reported already having a sustainability initiative within their organization.

69% of businesses reported using multiple vendors for marking and coding at their facilities, while 41% said that label errors driven by manual processes are one of the biggest challenges in their current marking and coding environment.