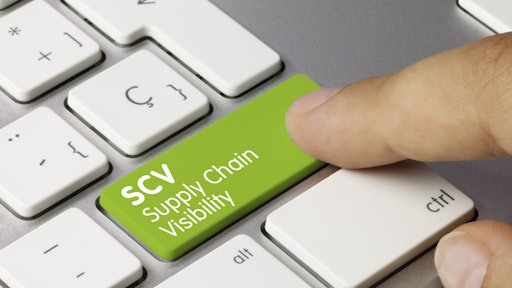 ©momius — stock.adobe
Demand shock, labor shortages, port disruptions and capacity constraints have accelerated the adoption of supply chain visibility solutions throughout Europe. However, while many companies have adopted new digital practices, more than 60% of European companies admitted they're slow to react to changing trends in logistics technologies, according to a report presented by FourKites and Reuters Events.
"Being able to see your goods in transit is one piece of the puzzle, but it doesn't help navigate the many disruptions and delays that inevitably take place once the product leaves the ship or warehouse," says Matt Elenjickal, founder and CEO of FourKites. "For that reason, the paradigm is shifting to full end-to-end supply chain visibility, wherein the goal is total predictive visibility across the entire supply chain, enabling proactive risk management vs. reactive problem-solving."
From GlobeNewswire:
Over half of all respondents are currently using supply chain visibility solutions, but one-third (33%) are having trouble improving data-driven processes such as forecasting, receiving operations and labor.
The majority of respondents (67%) cited end-to-end freight traceability as their biggest pain point when transporting goods.
More than half of respondents (63%) cited carriers providing inaccurate ETAs as a persistent problem.
Overall, respondents indicated supply chain visibility improved their planning and inventory management (60%), customer service (56%) and increased efficiency (38%).
Even the most commonly used mode of transportation also varied widely across the continent. For example, 63% of UK respondents cited full truckload as their key mode of freight, while 80% of Netherlands respondents are using less than truckload and 100% of German respondents are transporting freight by air, both domestically and internationally.
Over 80% indicated that they were either holding steady (44%) or increasing (40%) their commitment to sustainability.
The two key supply chain sustainability goals articulated by respondents were the reduction of carbon emissions in transportation (39%) and manufacturing (31%), as well as the reduction of non-renewable packaging materials (31%).
Companies in this article