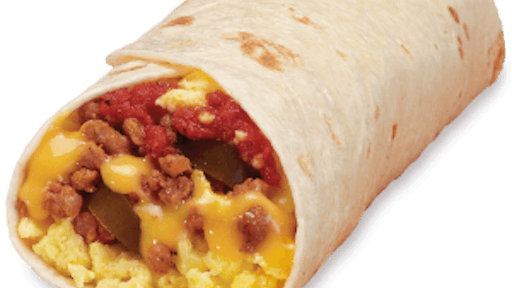 Breakfast is becoming a sandbox for quick-service restaurant (QSR) innovation in new food and new processes. Demands for fresh fare, locally sourced produce and specialty versions of classic ingredients are clamoring for their turn in the spotlight, and customers are enthusiastically partaking. These new eating trends come with logistics demands of their own, but when you factor in the call for longer breakfast times, it becomes even more challenging. With new products and new demand windows on the horizon, can your current sourcing and logistics keep pace with QSR industry challenges? The most in-demand item on your supply chain breakfast menu should be a heaping scoop of agility.
You'll Need to Be Fast
While getting your physical shipments in as quickly as possible is important, that's not the speed being referred to here. Rather, you need to be able to note changes, opportunities or obstacles in your QSR supply chain as quickly as possible. That means intrinsic transparency that isn't merely recorded, but regularly monitored. Piles of historical data don't do much good when the time period for vital food-based decisions is so short. If a member of management isn't examining them as they arrive, you're already falling behind. In addition to generated data, keep an eye on industry news—a supplier that loses a large client due to a product cull may be more willing to make a discount deal with a competitor willing to step into the space. Would you rather read about the swap or be the lucky company taking advantage of it?
You'll Need to Communicate
When most of your brainstorming, research and development (R&D) and other important intercompany processes are the backbone of breaking into QSR breakfast, habit can keep your sourcing discussions stuck needlessly in-house. Don't treat your suppliers as cogs in the machine of commerce, make them stakeholders in your proposed changes and allow them to bring potential solutions to the table. When it comes to actual product rollouts, you also need candid conversations with those on the front lines—your location employees.
Starbucks stepped back from breakfast expansion when the food items began cannibalizing drink sales—the chain's core product. Missteps like this can be avoided on a wider scale if a steady stream of feedback informs progress. Otherwise, you could be making some costly menu mistakes before the lunch rush ever manifests. Make time to speak actively to employees and those in location management roles. They can spot buying trends and relay customer attitudes better than any automated data can.
You'll Need to Build Scalability
Don't let pessimism catch you flat-footed when it comes to demand. If your breakfast menu—or even just a star item—takes off, your supply chain needs to be ready to handle the increased volume. Get information on peak volume capabilities from your suppliers and use these to guide your decisions when business starts heating up. If it looks like your needs may outgrow their capacity, set up a secondary supplier before the need becomes a crisis. Get realistic numbers for what your locations can process, prepare and move in a given time period to avoid waste or spoilage in fresh produce—a big ingredient for many QSR breakfast menus. Be sure to collaborate with your third-party logistics (3PL) provider of choice to establish delivery time capabilities as well—no matter how many units your suppliers can provide. It becomes a moot point if they can't reach your locations in time.
Breakfast foods, expectations and menu varieties add an additional wrinkle to QSR industry challenges, but if you make agility a priority, your supply chain can efficiently put the good back into good morning. Whether your company sticks to traditional fare like eggs and bacon, or ventures into more exotic breakfast items, your supply chain is the difference between coaxing your customers into a lucrative morning routine or making a stop by your restaurant a one-time curiosity.