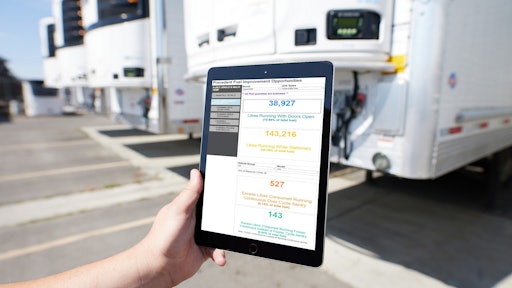 Thermo King Corp.
Thermo King launched TracKing Pro telematics, which harnesses the power of cutting-edge algorithms that use machine learning to estimate fuel usage and increase fleet uptime, enabling transportation companies to operate more efficiently.
"As an innovation and market leader, Thermo King is committed to not only delivering digital solutions that meet evolving customer and industry needs but also to making it easier for customers to maintain an efficient and sustainable fleet," says Dominic Hand, VP of IT and connected products for Thermo King Americas. "TracKing Pro telematics provides fleet owners and managers with critical data and actionable insights, when and where they need it to help optimize performance and increase profitability."
Key takeaways:
● TracKing Pro telematics offers an energy usage dashboard on select units that provides comprehensive insights into fuel consumption, electricity usage and opportunities to enhance uptime.
● In addition, the advanced algorithm and predictive analytics capabilities make it possible to anticipate where failures may occur and provide the necessary alerts in advance. The predictive alert notifications and enhanced alarm details enable proactive issue response and resolution, helping fleet managers and owners avoid unplanned downtime. Alarm triage insights provide valuable information to internal fleet monitoring teams, helping them quickly comprehend and address alarms, ultimately increasing uptime.
● Additionally, TracKing Pro telematics summarizes quantitative data and provides reports that can be easily communicated to key stakeholders. The simple, intuitive interface enables users to gather the data they need to confidently tell their organization's cost-savings and environmental responsibility stories.