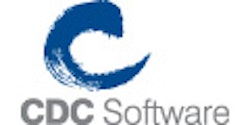 CDC Supply Chain TMS supports food companies who both outsource their transportation needs and own/or contract a fleet.
Transportation Planning provides pre-scheduled routing, dynamic route planning, carrier selection and truck load planning.
Transportation Execution stramlines the order packing and documentation processes, and carrier interactions.
Freight Audit and Payment automates the freight audits, payments and claims processes.
TMS is available as an on premise system or an on demand / SaaS system.
Request More Information
Fill out the form below to request more information about
CDC Supply Chain TMS