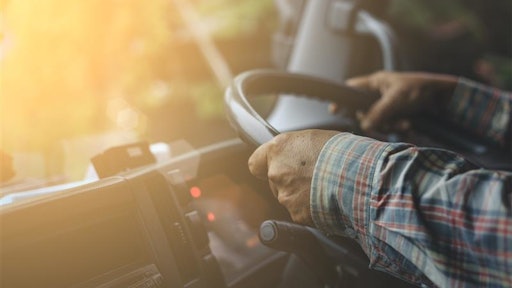 Urupong
Freelancer Limited, crowdsourcing marketplace by number of users and posted jobs, announced the launch of Freelancer Global Fleet, powered by Routable AI's MIT-born on-demand routing product.
Freelancer Global Fleet enables enterprises building and operating global fleets of professional field services talent to deliver expertise anywhere in the world on-demand. Freelancer Global Fleet reduces costs and the burden of setting up complex logistics infrastructure and is aimed at on-demand platforms, fleet management companies, logistics firms, as well as other large enterprises in the infrastructure, energy, and technology sectors.
The Freelancer and Routable AI partnership combines the largest network of freelancers with a powerful on-demand routing product. The objective is to more efficiently route workforces between delivery, freight, or field services jobs in real-time and in ways that minimize downtime and reduce costs. The partnership makes it easier for enterprises to scale their global workforces quickly and dynamically by tapping into 46+ million freelancers with expertise in over 1,600 skills through the Freelancer marketplace workforce.
Matt Barrie, chief executive at Freelancer.com, said, "On-demand platforms, fleet and logistics operators, and others managing large field services fleets are always looking to decrease operational costs and increase efficiency. Whether it's field services for hardware maintenance, on-demand photography, food delivery, or courier services - businesses can deploy installers, technicians, drivers, and other professionals fast and inexpensively anywhere in the world with Freelancer Global Fleet. Companies instantly have access to the Freelancer.com marketplace, with over 46 million skilled professionals.
"Why set up complex infrastructure when you can simply make an API call to the cloud to build your own 'Uber for anything' in field services? Instead of hiring thousands of people and giving them a pink bike, a pink hat and a pink bag to deliver something, you can task our marketplace of over 46 million professionals on-demand through a software interface. We are thrilled to partner with Routable AI to power Freelancer Global Fleet. Routable AI's product is the ideal solution to provide a more flexible fleet in real-time, enabling enterprises to build a global workforce through a marketplace model and scale their business," continued Barrie.
The first customer of Freelancer Global Fleet was a U.S. computer company that deployed a fleet of field technicians on scooters for computer and printer repairs in Indonesia. This company is in the process of rolling out pilots in other countries as well.
James Cox, CEO of Routable AI, said, "Routable AI is excited to power the Freelancer Global Fleet. Our routing technology gives Freelancer Global Fleet customers the ability to efficiently deploy and route professional talent to real-world tasks through the Freelancer marketplace."