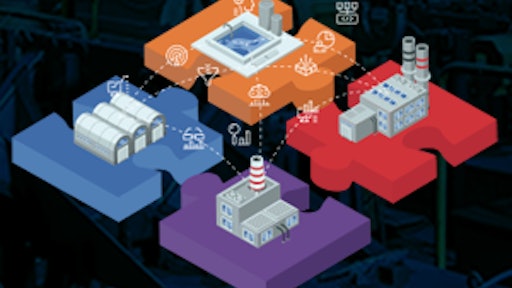 Aegis Software
Aegis Software, Horsham, Pa., showcased FactoryLogix, its zero-code IIoT-based manufacturing execution software (MES) platform that removes the complexities of collecting and contextualizing data with an enterprise-wide lens.
Designed to turn data into real information, FactoryLogix is the first MES built on a proven IoT engine with thousands of machine adapters that extract data from all of the machines, people and systems and relates this data to the CAD design, the product data and the process context in real-time.
"There is a lot of confusion in the discrete manufacturing industry, and many vendors are making overreaching claims and promises related to the benefits of leveraging IIoT data for Industry 4.0 transformation. On the surface, it all sounds great, but manufacturers should challenge these solution providers and demand a deeper understanding of how streams of non-contextualized and unrelated data points from devices and machines are magically going to become contextual insights required for manufacturing excellence without an army of integrators and software coders to make it happen," says Jason Spera, chief executive officer, Aegis Software. "Manufacturers should ask their solution provider—'What happens every time I add a new data source, like a machine or tool such as a digital torque driver? Does the solution know how to instantly interpret and relate that data thousands of other sources of information in the enterprise and the product design so that it is meaningful and actionable to make smart decisions? Or, do I need additional developers/resources to make that new data make sense?' FactoryLogix is uniquely able to achieve that for its users, making the dream of 'useful IoT data' a reality."
FactoryLogix manages the entire manufacturing lifecycle—from product launch to material logistics, through manufacturing execution and quality management, to analytics and real-time dashboards. This end-to-end platform helps companies accelerate product introductions, streamline processes, improve quality and traceability, reduce costs and gain greater visibility.