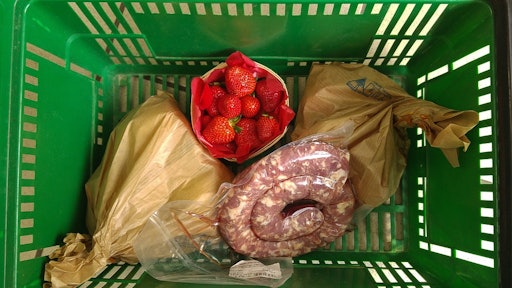 China Daily reports that Chinese fresh grocery e-commerce platform Yiguo Group launched an order-based tracking system to increase transparency of fresh food logistics and food safety.
The company aims to build the traceability of fresh food from suppliers to clients as problems of lack of standards, short shelf life and high reliance of the cold chain has risen in the country.
According to China Daily, the country's fresh grocery market has exceed 4 trillion yuan, and is only expected to keep growing in the comoing years. However, the promising market is under unstable quality of products due to segmented quality controls.
The tracking information includes the name of the producer and the exact location of the product, as well as its preserved temperature throughout processing and delivery. The system will allow customers to discover every product's origin and its processing information.
The Yiguo Group partnered with CCIC Traceability Technology Service Co. to deepen their cooperation in the tracking system's data, platform and system development to help build an ecosystem for fresh groceries, China Daily reports.