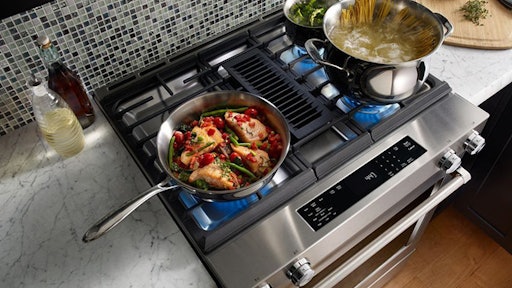 Technology developed by Purdue University-affiliated startup Induction Food Systems and NASA may be heating food and beverages soon.
The technology developed will provide on-demand heating options for food and beverage manufacturers. George Sadler, a Purdue College of Agriculture alumnus and co-founder of IFS originally started working on the technology through a research grant from NASA and saw the potential it had to reach a broad market.
"We saw that manufacturers and consumers both want a better way to improve an industry that impacts the lives of pretty much everyone around the world," Francesco Aimone, a partner of the technology says. "After all, we've been using the same basic food production processes such as pasteurization for more than 100 years."
The technology will increase the speed and efficiency for producing food and help manufacturers grow products.
Aimone went on to say, "Our on-demand heating systems give small and large manufacturers a better option to expand production of high-quality products by using plug-and-play heating equipment that is much quicker and about six times more precise than traditional methods."
IFS' technology uses a coil and core design and solid-state electronics to generate electromagnetic energy instead of traditional combustion that typically creates steam in boilers. The technology is allegedly a part of a $20 billion market for heating equipment within the food and beverage industry.
Testing of the technology will continue later this year.