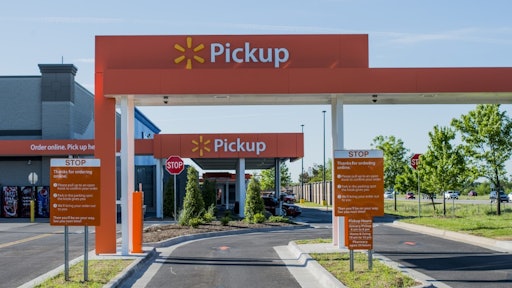 For the last two years Walmart has implementing new technologies in its stores to save time for its customers and associations. The company is now partnering with startup Alert Innovation to launch a pilot using automation to help associates fill online grocery orders faster.
The service, Alphabot, will work behind the scenes to make the process easier by automatically bringing items from storage to associates who will consolidate the items in the order. Pickup associates will now have to spend less time walking the aisles searching for products and have more time ensuring customers are getting the best items. 
The Alphabot system is being installed in Salem, New Hampshire a part of the store's re-grand opening. The 20,000 square-foot extension is connected to the store and houses the new system. It will service as a dedicated grocery pickup point with drive-thru lanes for customers. When completed, automated mobile carts will retrieve ordered items and deliver them to associates at pick stations. Personal shoppers will then pick, assemble and deliver orders for customers. 
The technology will give associates the opportunity to have more time to focus on service and selling. Alphabot will now takeover more mundane, repeatable tasks
Alphabot is expected to running by the end of the year.