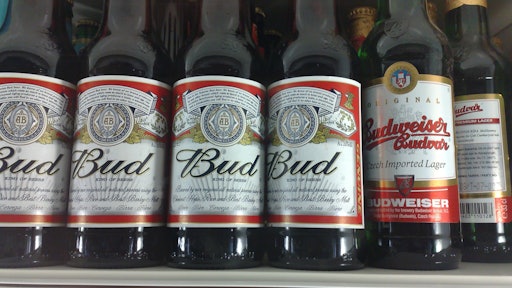 Trucking startup Convoy has landed a powerful ally in its race against Uber's freight efforts through a new multi-year partnership with Anheuser-Busch.
Brewing giant Anheuser-Busch was already a Convoy customer, but will commit to move more of its beer over Convoy's network of trucks as part of the deal. The two companies will also work directly together on logistics and service improvements.
The deal will make Convoy one of the top dozen or so carriers working with Anheuser-Busch, shipping about 500 million cans—or about 9,800 truckloads—of beer next year. But Convoy CEO Dan Lewis is more excited about the improvements he believes his company will be able to make by sharing data with Anheuser-Busch's teams over a long-term period. As a marketplace for connecting trucks to customers that need their freight hauled, Convoy's relationship with its clients is typically transactional and "arms-length," Lewis says. "Together, we can think about how we can innovate to break the mold on a supply chain."
To read the full original article, please click here.
Companies in this article