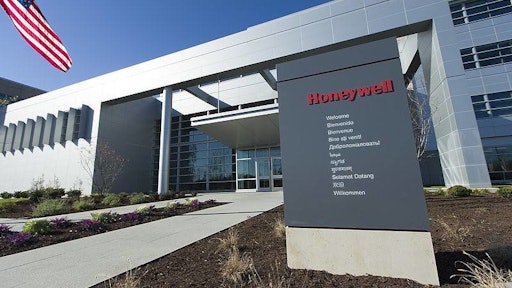 Honeywell International Inc. is nearing a deal to acquire JDA Software Group Inc., a maker of software that helps businesses manage their supply chains, according to a person familiar with the matter, according to MarketWatch.
The deal would value closely held JDA at around $3 billion, including debt, and is expected to be announced as soon as Monday, this person said. Reuters previously reported that Honeywell was in talks to buy JDA.
Spokespeople for Honeywell and JDA declined to comment.
The acquisition would boost Honeywell's shift into software. The company's chief executive, David Cote, says about half of the company's 23,000 engineers are now working on software, as opposed to the heavy goods like jet engines and building control systems for which the company is best known.
JDA sells software that helps hundreds of retailers optimize their supply chains and merchandising. It also provides warehouse management software to manufacturers and consumer products companies.
To read more, click here.
Editor's Insight: This pending acquisition demonstrates the recognition of the primary role supply chain execution software plays in supporting the expansion of an omnichannel marketplace, driven largely by e-commerce. Honeywell recognizes that companies in every supply chain sector will succeed based on dynamic software. By acquiring a leading supply chain software player like JDA, Honeywell positions itself as a leader in business sectors destined for growth.
Honeywell is among many companies that seek to transform the way businesses operate by leveraging the "Internet of Things." The Industrial IoT, or "smart manufacturing," shifts competitive advantage away from physical machinery to information management.
Another recent sign of this trend is Dematic Corp.'s acquisition last year of Reddwerks Corp., a provider of warehouse execution software. 8-15-16 By Elliot Maras
Companies in this article