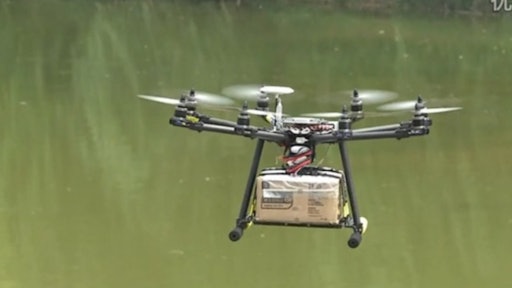 Maersk Tankers says that it has completed the first drone delivery to a vessel at sea as part of a test to see whether or not drones can become a part of the supply chain, according to gcaptain.com.
The company says the test delivery took place near Kalundborg in Denmark and involved a drone dropping a small parcel to one of its tankers. Due to weather, the drone could not be launched from shore as planned, but rather was launched from a nearby tugboat, which dropped the package from a height of 5 meters above deck.
Maersk Tankers is hopeful that the by using drones it can significantly reduce the cost of delivery of small parcels filled with urgent spare parts, mail or medicine, when compared to using traditional methods of delivery.
To read more, click here.