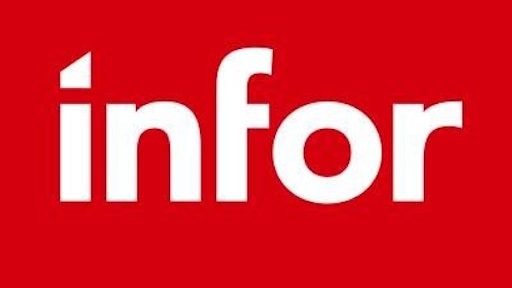 Infor has entered into an agreement to acquire GT Nexus, the world's largest cloud-based global commerce platform, for $675 million. The deal is expected to close within 45 days, pending regulatory approval.
Approximately 25,000 businesses rely on GT Nexus, including six of the top 10 logistics service providers and 30 global financial institutions, all managing more than $100 billion in goods each year using its cloud-based business network. GT Nexus customers include adidas Group, Caterpillar, Columbia Sportswear, DHL, Home Depot, Levi Strauss & Co., Maersk, Pfizer, Procter & Gamble, and UPS.
Infor is one of the world's leading suppliers of ERP software, which helps manufacturing companies orchestrate production inside the walls of the enterprise. The continued shift to contract manufacturing moves the shop floor outside of the brand owner's ERP system to the ERP of their suppliers – many of which are existing Infor customers. It is now common for a single product to be designed, manufactured, and shipped by different companies, requiring a common cloud for coordination.
GT Nexus provides a global order management system that coordinates commerce across partners. Retail and manufacturing companies can collaborate with suppliers to manage and optimize shipments to customers, distribution centers, and retail outlets to meet demand. The cloud was designed to enable this collaboration.
"Together, Infor and GT Nexus will provide customers with unprecedented visibility into their supply chains to manage production and monitor goods in transit and at rest," said Charles Phillips, CEO of Infor. "In a complex, high velocity supply chain, all partners need to know what was ordered, when it was built, where it is in transit, if the order has changed, and has it cleared customs. Specialization and speed are moving the future of manufacturing into the commerce cloud."
The GT Nexus network integrates directly into the order management system of the buyers and suppliers. Buyers transmit order information through GT Nexus to their suppliers, financial institutions, freight carriers, and logistics providers. GT Nexus becomes the order management system for the entire network by managing the master record of the order across multiple partners.
GT Nexus also facilitates more than $20 billion in payments between buyers and their suppliers in 90 countries and in 8 currencies. Buyers and financial institutions offer pre and post export financing and payment protection through the GT Nexus cloud.
"Infor is a great home for GT Nexus, and we're excited to join forces with a company with a strong manufacturing, retail, and supply chain pedigree," said Sean Feeney, CEO of GT Nexus.
Infor CloudSuite industry suites, including Infor CloudSuite Fashion, are multitenant applications tailored by industry delivered on Amazon Web Services. Infor has more than 3,200 fashion and retail customers, many of which use GT Nexus. The addition of Infor CloudSuite technology to the GT Nexus network will enable businesses to go further by integrating merchandising, marketing, and demand data instead of extrapolated forecasts for improved sales, operations, and production planning.
Infor also provides status about work-in-process for orders still in production. Additionally, collaborative design will be facilitated on the network as will capabilities such as transmission of changes in the bill of materials from Infor's Product Lifecycle Management (PLM) solution.
Infor will also enable the social collaboration for unstructured processes within the supply chain on GT Nexus through Infor Ming.le, one of the leading social platforms for collaborative business processes. Retailers and manufacturers will also be able to leverage Infor Rhythm, Infor's omnichannel e-commerce platform for engagement and direct order flow into the commerce cloud.
The combination of Infor CloudSuite applications and GT Nexus will represent the future of multi-enterprise manufacturing and commerce. Increasing specialization creates more complex supply chains that require a unifying cloud service that are replacing monolithic ERP systems.
Companies in this article