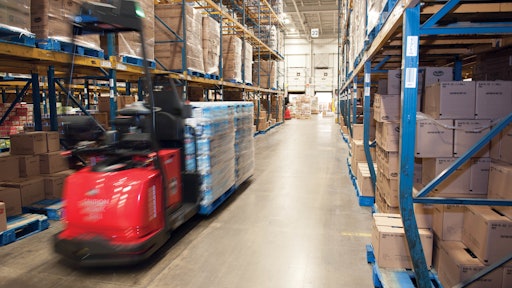 Food and beverage (f&b) supply chains are finding ore use for mobile computing, data visualization, automated equipment and more, according to an article in the July Food Logistics. The distribution warehouse, a critical cog in the f&b supply chain, has witnessed profound technological innovation, both in material handling systems and management software. While the quest for efficiency has been ongoing, new government regulations such as the Food Safety Modernization Act (FSMA) have given new urgency to companies to scrutinize their warehouse operations.
The traceability rules under the FSMA provided the drive for Martin Brower, the supply chain services provider for quick-serve restaurants, to invest in its first WMS. "It certainly made the business case for the solution much easier to swallow. We are fortunate enough to work for a company that invests heavily in technology," says Kris Jensen, director of operations support for the Chicago-based company.
The WMS implementation will be completed in all of the company's U.S. DCs before the FSMA traceability rules take effect in 2017.
To read the full article, click HERE.